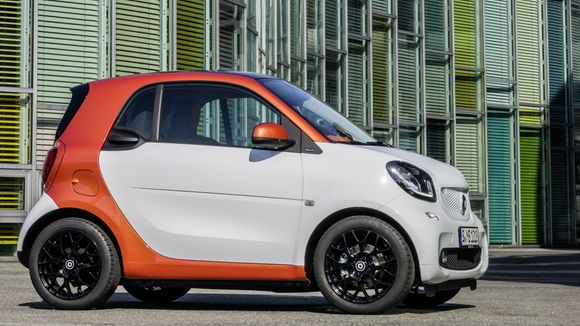 The new Fortwo is again 2.69 meters short and has rear wheel drive and looks just not so unique anymore. This three door car is around 2.69 meters in its new edition remained the same length as its predecessor sold 1.6 million times. The new five-door model is 80 inches longer and thus comes to 3.49 meters – still significantly less than what is commonly known as a micro car.
Formally, however, a lot has changed in Smart. The small Fortwo got a nose, the front hood, under the engine not infected, but only the container for wash water and brake fluid. The Reason for the changes was to pedestrian protection requirements.
The winner is the Fortwo in width. Ten centimeters more on offer that comes inside the benefit clearly noticeable. Certainly, one wants something more than driver's parking space for the feet. On long trips we would rather not think about. Even the steering wheel is adjustable, axial adjustment is not possible, but would be finding a comfortable seating position appropriate only in the high-order features in the height.
The four-seater, the Smart Forfour, on the other hand, the rear passengers sit in a dignified attitude. It was developed in cooperation with Renault and is technically equivalent to the new Twingo. As of November 22, the new Smart is the merchants. The two-seater will cost from 10,895 euros for the larger variant are at least 11,555 euros due. With 660 euros, the difference is comparatively low. By comparison, Volkswagen calls for four doors at an additional charge of 900 Euro Golf, for an otherwise completely identical car. However, the price for the Smart Fortwo is already relatively high.