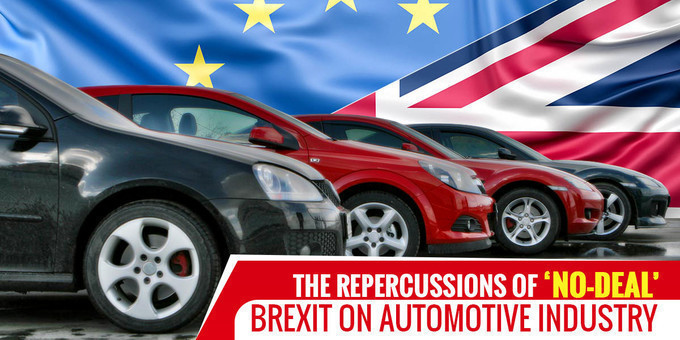 'BREXIT' remains the top-trending story across the globe since the inception of this term in 2016, seems to impact adversely to the major sectors of United Kingdom. In relation with No-Deal  Brexit, the automotive industry suffers the most among all major economic sectors of UK. Since the re-establishment of auto sector of Britain in 1980s by foreign manufacturers, it had witnessed a runaway success story in the current years. However, the situation for carmakers got eventually worsened after 2016 referendum, as around 52% of British people gave their vote of confidence in favor of Brexit.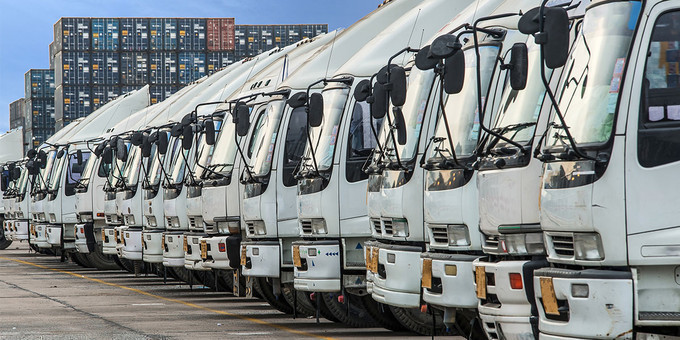 Since then, investment and production of auto industry have all slumped in lieu of ambiguity on Brexit. Production volumes of cars have drastically collapsed from 1.7m to less than 1.5m annually and could further fall to 900,000 a year in 2026, if Britain leaves EU without any deal. In a no-deal Brexit scenario, it is going to trigger a catastrophic shift in trading conditions by imposing high tariffs on all sorts of automotive that may ultimately affect affordability of consumers. In short, if the UK leaves European Union without legitimate deal, it would leave the British automotive industry into more fragile position to closures.
What is a No-deal Brexit?
The term No-Deal Brexit refers to an immediate exit of United Kingdom from European Union with no any flexible deal or agreement. It has been more than three years since the referendum, but still it is undecided by lawmakers whether Britain would leave with or without any agreement on the divorce process. Under the frame of 'No-Deal' Brexit, UK shall quit single market and custom unions which helps to eliminate conditions of checks and tariffs including taxes on imports while trading between EU members. With such immediate separation, UK has to deal the global trade on the terms set by World Trade Organization. Moreover, if this happens the taxes and tariffs on imports will gradually rise and affect the most of the business especially automotive industry in Britain.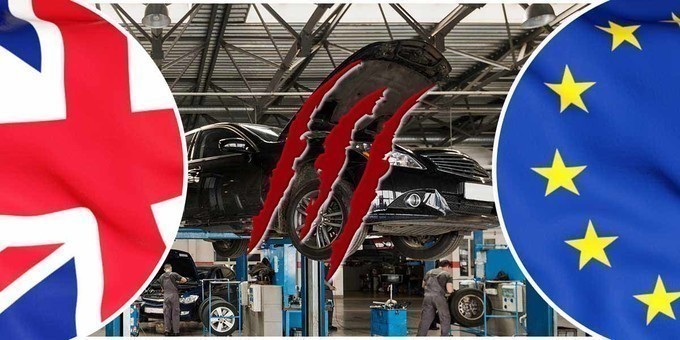 It is More Than a Nightmare for Carmakers
The car manufacturing industry has remained as the key contributor in economic sector of UK. Considering the current scenario on  No-Deal, it will surely create ramifications on the auto sector by risking investment of billions of pounds. Apart from ending frictionless trade, this no-agreement policy would add billions to the cost of exporting and importing of spare parts and other machineries, while putting hundreds of thousands jobs at risk. In the wake of No-Deal Brexit, the renowned Japanese carmaker Honda has decided to close its plant in Britain. Another Japanese car manufacturer Nissan announces that it will manufacture its new Nissan X-Trail SUV in Japan and not in Britain. Some car dealers have already shut up the shops due to increased market rates, more likely making the opposite outcomes. Hence, if this scenario continues, Britain will ultimately lose 35% of its current volume of vehicle over next years.
A Catastrophic Rift
There is no doubt that the worst of all is the panorama of No-Deal Brexit, which would immediately agitate insecurity to the operation of supply chain across the Britain's borders. Every year around millions of spare parts and completely manufactured cars move in both directions through road and sea transportation. However, the enforcement of large tariffs and taxes on cars and spare parts in compliance with World Trade Organization rules would prove to be damaging for the car industry.
Regularly, vehicle assembly plants take delivery of parts and machinery several times across the border in a well synchronized manner. A large proportion of the parts are majorly imported in Britain from the EU bloc. Japanese brand Nissan needs 5 million parts per day of which 85% are imported. Honda takes delivery of 2 million parts a day at its Swindon's plant, while Jaguar Land Rover automotives company (JLR) uses 25 million spare parts per day. Similarly, Toyota manufactures 600 cars a day and requires 2 million parts. All such continuous flow of parts need proper exemption from taxes by making a proper deal in lieu of divorce plan, otherwise the industries could halt its manufacturing process, and would ultimately cause seismic rifts for the carmakers.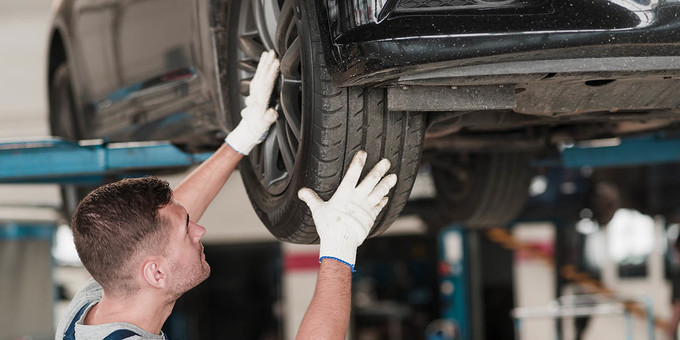 Saving the Global Car Industry
The globally renowned automakers like Toyota, Nissan, Honda, BMW and JLR have warned the authorities about the serious impact of No-deal Brexit. Though, these companies have also reiterated the British government to secure a future deal with Europe Union which may assure frictionless trade between EU and UK. Moreover, it would also help Britain to maintain its partisan trading relationship with countries like Japan and South Korea, which excel in the automotive sector.