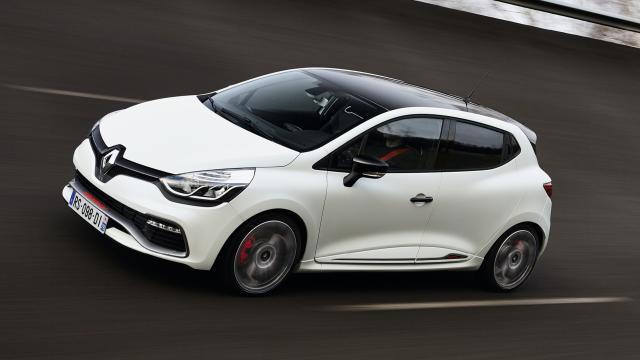 The updated Renault Clio edition comes with innovative LED lights, powertrain options and handsfree parking.
The technical specifications and updated features are unveiled of Renault Clio to global automotive industry. The latest improvements were made in the fourth generation of supermini Renault, which include new interior accessories and some powertrain options. As per the valid sources, the model will presented for sale this October and delivered to markets later that month. The changes were continuously carried in the previous years but the Renault Clio is entirely subtle one. The exotic new look of the vehicle embrace a wider grille, new LED lights and restructured rear bumper.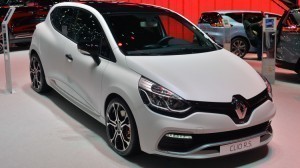 New striking colors are introduced for Renault Clio namely; Titanium Grey, Iron Blue, Arctic white and Mars red. In-cabin, there have been finest quality materials with a matt finishes at chrome trim to offer more classier look. The updated version include BOSE sound system with fitted multimedia system for the first time. The selective system depends on distinctive trim levels including R-Link Evolution, Media Nav Evolution and R&GO (new system for entry-level vehicles).
There are some major and significant safety measures that are upgraded to Renault Clio. The kit includes all-around parking sensors with a reversing camera. Now, users can also enjoy the availability of Handsfree parking, which is fitted in some of the innovative models. This brilliant function enable the driver to park the car automatically without any restriction.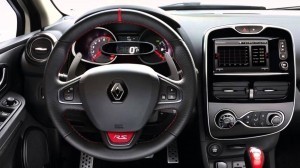 To enhance the drive performance new, competent technical options are adopted for the facelifted Clio cars. The unique powertrain options such as 1.5 liter dCi petrol engine and 1.2 liter TCe petrol engine are integrated with diesel engine using a 6-speed manual gearbox. These efficient engines connect  entry-level 0.9-liter petrol in their edition. We anticipate that there is a short production run of crazy R.S 16 version. This edition exploits 2.0 liter four-cylinder engine that produces 271 bph from the Megane RS plus it's manual gearbox and transmission.
Additionally, we also expect to see some improvements in standard 1.6-liter turbo and dual-clutch automatic box. Some of more changes and updated advancement in Clio RS will be revealed soon by the authentic informational sources.