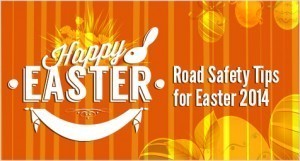 With Easter celebrations around the corner, all personnel travel are asked by the government to be extra cautious and take precautionary measures. Gauteng Health MEC Hope Papo has stressed over the importance of checking health status before embarking upon road trips with their families to attend church services and celebrations of Easter. It was greatly stressed that individuals whose health is not up to the mark should get eye, diabetes and epilepsy tests as it progression can result in major road accidents and fatalities.
The Community Health Workers are taking active measures to to encourage people to get medical attention through check ups in case of dizziness, blurred vision and other conditions. In order to make it easily possible, the workers took to taxi ranks and highways in order to make the services easily accessible. South African National Blood Service has urged people to donate blood during this time in order to be aptly equipped in case of dire emergencies. People traveling to Kruger National Park, Tanzania, Mozambique, Kenya and Somalia are ordered to take medication to protect themselves against the malaria epidemic in the countries.
The government has urged ill individuals from taking a seat behind the wheel as their sensitive condition can put their own life at risk as well as those of others. The aim is for people all over Africa to have a happy easter without any news of casualty or fatality due to lack of attention and medical condition.