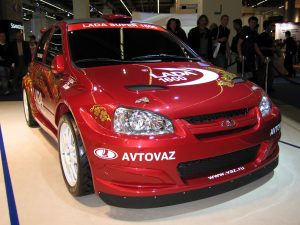 Russia has been the center of intense unwanted attention and backlash from the West and European Union combined due to its alleged annexation of Crimea in Ukraine. Due to this invasion, the first of its kind, after the Cold War the country has been facing serious sanctions from all over the world. According to LMC Automotive, which is the leading automotive intelligence and forecasting company, Russia's car industry will be severely impacted by the political tensions faced by the country.
According to the research carried out by LMC Automotive, Russia's new car sales has shown a tremendous decrease of 5.5% from 2012 in 2013 with the sales generated under 2.6 million units. There has been an increase in car purchase since the start of 2014 to refrain from buying vehicles later this year at higher prices due to the economic instability the country will be facing. The local production of cars has seen a major blow with car import taking up 36% of the chunk in the automobile market in Russia. Along with that major foreign automobile companies have set up production sites within the country accounting for 46% of sales.
The currency depreciation in Russia comes bearing gifts for the local manufacturers. There was a 19% decrease in sales of AutoVAZ, Russia's largest automobile producer. However the company's minimal usage of imported components will enable it to boost it's sales over the coming months. Russia's aim to takeover Germany's automobile industry in 2014 to become the largest European car manufacturer has been diminished with the recent developments of political agendas effecting growth and prosperity.