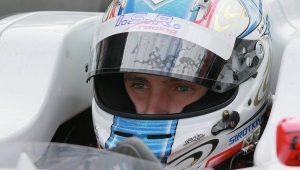 The recent uproar against Crimea's annexation by Russia by the US and European Union has resulted in numerous bans and sanctions imposed upon Russia, Vladmir Putin and well know business men who are allegedly in Putin's inner circle. This tug of war between the power entities have left Russia's Auto Racers in a fix with their professional career in dire jeopardy.
Among a dozen auto racers in Russia are included Sauber Formula One test driver Sergei Sirotkin and Indy Car rookie Mikhail Aleshin whose careers are in severe jeopardy due to their financial support by the SMP Racing Project. This business project which has been set up by billionaire Boris Rotenberg is considered one of the closest allies and a member of Putin's inner circle. Due to such close ties, the billionaire has been included in the list of personnel upon whom the sanctions have been imposed. SMP Racing has claimed that their European accounts have been frozen due to US and EU sanctions imposed after Crimea annexation which will result in ruining the promising careers of the auto racers by depriving them of their financial support.
There has been uproars against the ban on Russian athletes participating in international events slamming it with the label of political blackmail. Due to such extreme measures the athletes will be unable to meet their equipment cost or pay their participation fee in the major tournaments and rallies around the world.