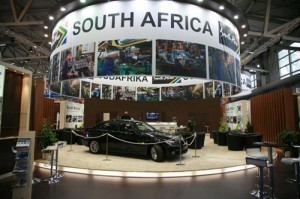 Investment in the Automotive Industry
South Africa's aim to redeem itself as the largest and strongest economy in Africa took another step forward with the numerous firms investing over $71 million through setting up plants and expanding operations. The automotive industry solely accounts for 30% of South Africa's manufacturing output. Such solid investment in this regard will provide South Africa with the much needed boost for its economic stability.
Companies Taking Initiative
There are numerous automobile giants all over the world that aim to cash the potential South Africa's industrial sector holds. Toyota South Africa has planned to invest $3.2 million in parts and distribution along with a new line in Durban. German auto group Friedrich Boysen GmbH aims to invest $16.4 million in a 10,000 square meter plant rivaled by Beijing Automotive Works investment of $17.9 million that aims to service the Sub Saharan Africa. BMW aims to continue investing heavily in its already set plant while Mercedes Benz will begin workforce recruitment in the country.
Favorable Government's Policy
The government automotive policy aims to support the proactive approach to help drive the development in this sector. This has resulted in the presence of numerous reknowed automobile firm in the country namely Toyota, Renault, BMW, Ford, General Motors, Nissan, Mercedes Benz, MAN, DAF Trucks and Tata.