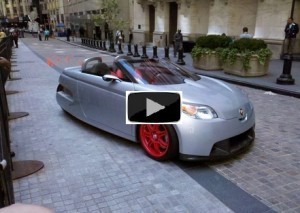 Have you ever seen car shaped motor bike? No.
Then have a look at this amazing technology master piece called T3 motion R3.
This vehicle shaped in a form of motor bike, if you look on the front then you will be able to spot the difference between a car and a motor bike but on back the body of car seems like more of a motor bike. Two wheels on the back are placed very close to each other that it seems like its one fat tire.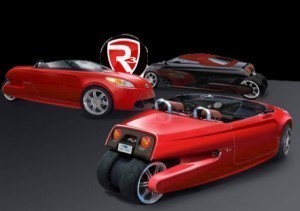 The story has not ended here, if we talk about the interior of the car is very luxurious and high tech as well.  You can even place your Samsung galaxy tab in the frame provided on dash board and all the car system will be handled from your own tablet.
This vehicle will come up with 2 different versions. First version is all electric. On that you will be able to take this car up to 100 miles on one charge and the second version is hybrid. On which you can commute up to 300 miles on one go.
Isn't it amazing!!!
For your interest we have come up with the video of this amazing car shaped motorbike.
Have a look and enjoy..!!!