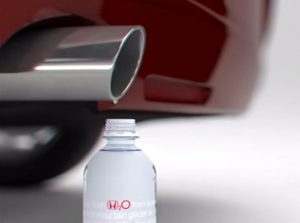 Yes, you heard it right. It's not me who is saying this. Its top gear, one of the most prestigious cars shows in the world's statement.
Basically the car called clarity from Japanese automaker Honda that actually needs no petrol but hydrogen.
Lets us tell you how it works.
Under the hood it consists of Honda engineered motor which takes input of oxygen from the air and fueled with hydrogen.
The amazing part of this vehicle is that it only emits water (H2o) that is totally clean for the environment.
One thing that stands out this car from all electric cars and that is its fueling time. It takes same time like you are filling petrol in your car, so you don't need to wait for charging your car for hours.
For example you are travelling from one city to another and the total distance is 400 miles but your electric car only last for 100 miles on one charge and it also take 4 hours to charge it back completely, then what will be the option left for your except sleeping in your car 🙂
But in this Honda Clarity, you don't need to worry about the charging or fueling your car because it's as easy at 1 2 3… Like you are filling petrol.
If you are worried about hydrogen fueling stations then don't worry. As you can see in a video where the man is fueling hydrogen from Shell petrol station that means these stations are coming to your area in very soon.
Below is the video of this blazing fast and amazingly efficient Honda Clarity with a spice of Top Gear!  🙂