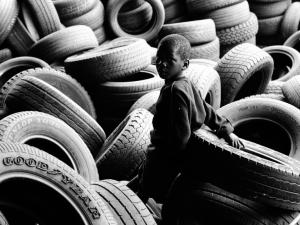 The South African tyre market is presently the largest of its kind in Africa. Boosted by the growth in the local commercial segment of in house manufacturing in the country, the tyre market has received the much needed push it was looking for. The effects of such growth are predicted to be highly positive for the country and its business segment.
Gradual Progress
The gradual and consistent growth in the per capita income of the individuals has resulted in an increase in purchase of domestic automobiles. This along with the introduction of Automotive Production and Development Program (APDP) by the government will result in an impressive growth in automobile production in South Africa over the coming years. Not only this but the government has also focused on aligning its import policy and entering in mutually beneficial trade agreements in such a way that the country has become the largest and most preferred export destination of numerous countries. Automobile giants including Toyota, Volkswagen, Nissan, Renault, General Motors, Mercedes Benz, BMW, Ford, Fiat, Iveco, Isuzu, MAN, Volvo and Scania have set up manufacturing and production facilities in South Africa for mutually beneficial business.
Forecasted Projections
According to the research conducted by TechSci, it is fore casted that the South Africa tyre market is projected to grow at a CAGR of around 9% in between 2014-19. This impressive progress is due to the continuous production in the automotive sector accompanied with inflow of investment. The major tyre manufacturers namely Goodyear, Apollo, Continental and Bridgestone take up 50% of the South African tyre manufacturing market with others broadening their business horizons to capitalize from the growing demand of their product in the country.