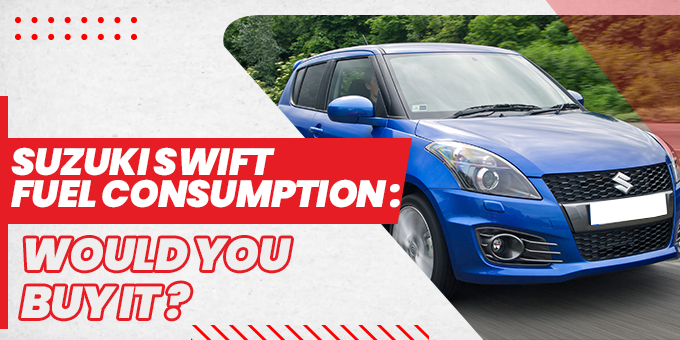 Fuel Efficiency: A Key Strength of the Suzuki Swift
Are you looking for a dependable and energy-efficient vehicle in South Africa? The Suzuki Swift is an excellent option for consideration. With its impressive fuel consumption, affordable pricing, and standout features, this car has become a popular choice. In this expert review, we will explore the Suzuki Swift price in South Africa and highlight why it is a great car to have in this region.
Regarding fuel efficiency, the Suzuki Swift excels, making it an ideal option for cost-conscious drivers. It has a cutting-edge, effective engine that provides amazing fuel efficiency. You will make the most of each tank of petrol thanks to it.
On average, the Suzuki Swift achieves around 5.5 liters per 100 kilometers. It makes it one of the most fuel-efficient cars in its class. This outstanding fuel economy is achieved through the Suzuki Swift's lightweight construction, aerodynamic design, and efficient engine technology.
Affordability: Pricing of the Suzuki Swift in South Africa
In addition to its excellent mileage, the Suzuki Swift boasts an affordable price tag. Due to its low cost, it is available to a variety of South African drivers. The Suzuki Swift's basic model has a competitive starting price and provides outstanding value. With its affordable pricing, the Suzuki Swift is a smart choice for those seeking a reliable and fuel-efficient car.
The Suzuki Swift: A Perfect Choice for South African Drivers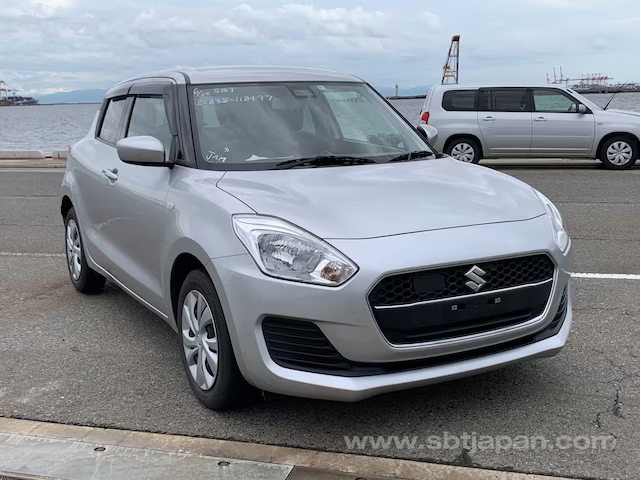 Considering the Suzuki Swift's fuel consumption, pricing, and features, it is undoubtedly a smart choice for South African drivers. The impressive fuel efficiency helps save money on fuel expenses, making it an economical option. The wide variety of drivers can afford it thanks to the competitive cost, and the distinctive features offer comfort, simplicity, and increased safety.
Fuel-Efficiency
With its diverse landscapes and long distances between cities, South Africa demands a car that can easily handle both urban streets and open highways, reinforcing the point covered earlier in the article. The Suzuki Swift fits this requirement perfectly. Whether you're commuting to work in Johannesburg or embarking on a road trip along the scenic Garden Route, the Suzuki Swift ensures you can enjoy the journey without the constant burden of frequent fuel stops. You can visit our website to check the most demanded Used Suzuki Japanese cars for sale.
Financial Considerations
Regarding pricing, the Suzuki Swift is incredibly competitive in the South African market. Starting at an affordable price point, it offers exceptional value for money. Compared to its counterparts in the same segment, the Suzuki Swift provides an enticing combination of affordability, fuel efficiency, and quality features. You may enjoy the advantages of having a dependable. Stylish automobile with cost-effective pricing without jeopardizing your financial security.
Hybrid Technology
One of the standout features of the Suzuki Swift is its smart hybrid technology. This innovative system combines a petrol engine with an electric motor, providing an additional boost in fuel efficiency. The hybrid technology seamlessly switches between the two power sources, optimizing fuel consumption and reducing carbon emissions. This makes the Suzuki Swift a cost-effective and ecologically responsible option.
Design
The compact and agile design of the Suzuki Swift is another aspect that sets it apart from its competitors. Maneuvering through congested city streets and tight parking spots becomes a breeze with its nimble handling and responsive steering. The compact dimensions make it easy to navigate urban environments, while the well-designed suspension system ensures a smooth and comfortable ride.
Spacious Interior
Step inside the Suzuki Swift, and you'll be pleasantly surprised by its spacious and well-thought-out interior. The cabin gives the driver and passengers plenty of headroom and legroom despite the vehicle's small appearance. Even on lengthy trips, the seats are sturdy and comfy. The well-designed cabin layout puts everything within reach, enhancing convenience and ensuring an enjoyable driving experience.
Safety
In the Suzuki Swift, safety is given great attention. It has cutting-edge safeguards that give you assurance when driving that you are protected. The Anti-lock Braking System (ABS) and Electronic Brakeforce Distribution (EBD) ensure precise and controlled braking, even in emergencies. Dual front airbags provide an extra layer of protection in the event of a collision, while rear parking sensors aid in maneuvering and parking in tight spaces.
Get Suzuki Swift from SBT South Africa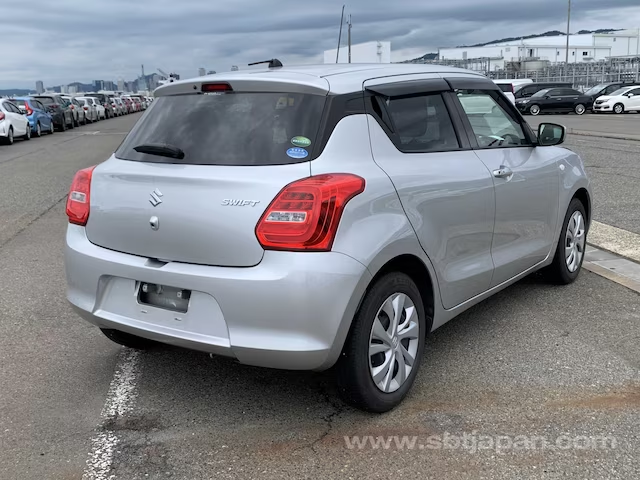 If you're in the market for a reliable and stylish vehicle, look no further than the Suzuki Swift. And when it comes to purchasing a Suzuki Swift with ease and exceptional service, SBT Japan is the name to trust. SBT has established itself as a leading provider of high-quality vehicles, and its offerings extend to the popular Suzuki Swift.
When you choose to get a Suzuki Swift from SBT, you can expect a hassle-free buying experience. SBT prides itself on providing easy terms, ensuring you can drive away in your dream car without any unnecessary complications. Whether you're looking for a new or used Suzuki Swift, SBT offers flexible financing options that cater to your budget and needs. Their dedicated team of professionals is readily available to guide you through the entire process, making it a seamless and stress-free experience.
SBT is renowned for its dedication to providing the highest service quality in addition to its simple terms. When you choose SBT, you can be confident that you're receiving a well-maintained and reliable Suzuki Swift. SBT's stringent quality checks and thorough inspections ensure that every vehicle meets the highest standards of excellence before being made available for sale. They stand out from the competition because of their meticulous attention to detail and dedication to customer satisfaction.
Furthermore, SBT South Africa after-sales service is second to none. They understand that owning a vehicle requires ongoing maintenance and support. They have a dedicated service department that provides top-notch service and repairs. Whether it's routine maintenance or addressing any issues that may arise, SBT ensures that your Suzuki Swift receives the care it deserves.
End Note
The Suzuki Swift's fuel consumption, pricing, and features make it a compelling choice for South African drivers. With its exceptional fuel economy, you can travel farther without worrying about needing to stop frequently for fuel, thereby saving you money. The affordable pricing ensures you can own a reliable and stylish car without straining your budget. The Suzuki Swift's unique attributes, like its innovative hybrid technology, small size, comfy cabin, and cutting-edge safety systems, further increase its appeal.
Whether you're a daily commuter or an adventurer seeking a versatile and fuel-efficient car, the Suzuki Swift is a worthy contender. Its fuel efficiency, affordability, and impressive features make it a smart choice to buy a Suzuki Swift for sale in South Africa drivers who value quality, reliability, and a satisfying driving experience.
So, if you're in the market for a car that offers excellent fuel consumption, and affordable pricing the Suzuki Swift is definitely worth considering. Experience the joy of driving a fuel-efficient and reliable car that caters to your needs and enhances your everyday life on South African roads.