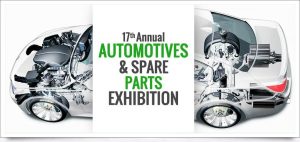 17th Auto Expo 2014
In order provide the African community a boost to the gradually growing automobile industry in the continent, Tanzania holds an annual Auto Expo every year. The event is being held at the Mlimani Conference Center, Dar-es-Salaam between 8th till 10th May,2014. The exhibition is aimed at attracting more then 28 countries from all over Africa including foreign investors and exhibitors. This will result in providing the foreign investors a platform to showcase their products and services and the locals to view the business opportunities the automobile sector holds for their continent.
Why Tanzania?
Tanzania has been one of the leading growing economies of Africa with its presence being felt in international waters as well. Being a trade hub for numerous foreign multinational companies, Tanzania is the ideal place to hold such a massive and important exhibition. The country ensures peaceful environment of a diverse presence from all over the world. Exhibitors, participants and viewers interested in numerous categories including commercial cars, tyres, batteries, garage and fuel station tools and equipments, body and spare parts, oil/lubricants and accessories of security products are present to highlight their own doings penetrating the market for further investments and business ventures.
Potential Market
Africa is one of the few markets left that still hold an impressive amount of potential left for business ventures and investment in the automobile sector. Numerous foreign companies have established their production and assembling facilities in the continent to ensure its expansion of business solidifying its own position as well as the economic backbone of the continent.