Tesla  has been in buzz since long for its world class model S. It is because of close analysis that the inns and outs of the company and model is monitored. The popularity graph drastically increased with the engine-less option introduction. It is said that tomorrow belongs to those who go for the technology yet the battery issue lead to cross questioning of the fact.
There is no official news for Tesla till today, but the virtual activities on different platforms suggest that ion- lithium batteries in Tesla can catch fire in case the battery gets wet. So it calls for give back of  Tesla models to the company.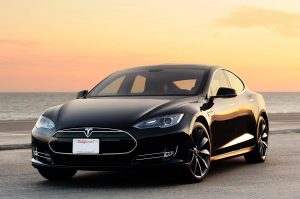 The model S is in close scrutiny for this reason and greater digging into the matter suggest that it is not the first time that mistrust is exposed on behalf of the company. Previously it was about the violation of contract and now it is something that make us question safety concerns.
Tesla needs to watch out closely as today the safety is considered more important than technology in the modern world scenario. If the rumor is proved to be true, it is expected that Tesla's reputation will be at stake.