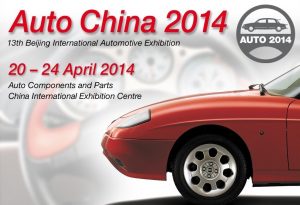 Event of the Year
With the booming auto industry in China, the country has made its presence known in this sector through numerous events and activities. One of the most prestigious events that is held annually in China altering between hosting at Shanghai and Beijing is the reputed International Automobile Exhibition. This year will witness the 13th Annual International Automobile Exhibition in Beijing from 21st to 29th of April, 2014 at the Beijing China International Exhibition Center Exhibition Hall.
Driving for the Better Future
The theme of Auto Chine 2014 "Driving for a Better Future" is aimed at the incorporation of innovation and technological prowess and development into automobile and vehicles all the while producing efficient engineering designs, environmentally safe structures and energy saving mechanisms. In order to get maximum coverage the initial two days are dedicate to national and international media coverage including foreign news agencies specially catered for the event. The event will cater to numerous visitors both local and international profiles for exhibitors from all over the world show casing their products and latest developments on this groundbreaking platform. Automobile Giants like Toyota, Ford, BMW, Mercedes Benz, Audi, Volvo, Chevrolet and many more will be actively present in the spectacle oft he year that is sure to leave the viewers with awe.