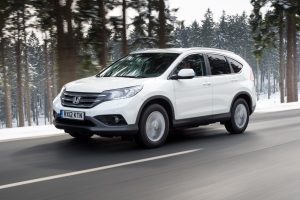 Most notable on the look of the new CR-V is the C-pillar, this powerful chrome arc that seems to push the entire C-pillar, to these tail lights. The back and the view angle from the back, it has something of Nordic elegance. The CR-V seems drawn neatly – almost a little sporty in its design. This CR-V is born for the asphalt. And playful design gimmicks of the CR-V saves luckily completely.
Even if the ground clearance is superior to any other combination, the test car came with front-wheel drive to the test and saved the all-wheel drive altogether. Under the hood, the new beats "Earth Dreams" with 1.6 liter displacement and 120 hp. This modern Honda has not even as a four-wheel model to. So that the order of this CR-V version is clear: efficiency is high on the wish list.
Probably the most fuel efficient SUV in its segment!
Honda is for the CR-V with 1.6 liter diesel engine almost unbelievably low fuel consumption. With only 4.5 liters, the CR-V 1.6D wants to rush through everyday life. These values ​​had to be followed up and after it was clear how the CR-V drives, the current test of the Honda CR-V 1.6 i-DTEC revolves mainly around the theme of efficiency in everyday life.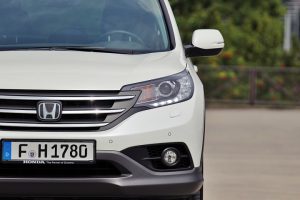 Who wants to drive off road?
At the end we parked in underground car parks at airports and so shopping centers. Take the kids to the pool and the woman is pleased with the high seating position. Therefore, the drive on the front axle in everyday life just fine, we know traction needs rarely between kindergarten and office. The SUV itself promises nevertheless a certain peace of mind in all ways, even if we in everyday life all too often find ourselves on the frozen paths of civilization. The SUV is simply practical. The car with the 1.6 liter diesel is only available as front-wheel drive version with manual transmission. Good conditions to everyday life to cope with maximum efficiency.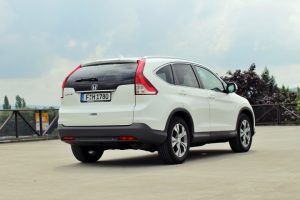 If anyone is looking for a replacement for a family station wagon, which takes place in the CR-V an economical and trendy SUV. In connection with the modern diesel engine, this SUV not a "sport utility vehicle" but a "savings Utility Vehicle".