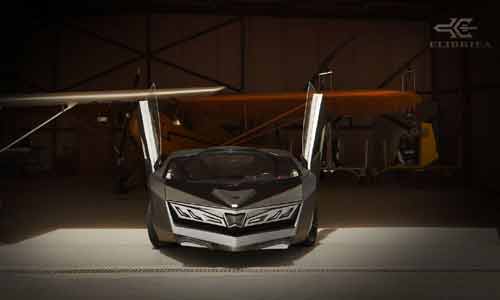 Doha: Qatar has astonished the entire automobile industry by inaugurating the impressive first look of their home-grown car named "Elibriea". The car brought bizarre sensation at the Annual Falit Motor Show organized in Qatar.  Elibriea not merely impressed the attendees with its garish design but at the same time affirmed a budding car-manufacturing passion, which drives the industry towards ultra modernization and bold structures.
Abdulwahab Zialluah – A&M Texas graduate developed the core concept of Elibriea  during his undergraduate research project. The technical model however bought to life in association with Ali Bin Ali Group. Admitted that car's design is not perfectly so first-class, evoking insights from stealth fighter jet or film transformers. It utilizes carbon fiber fused technologies; enabling the Vehicle to obtain the benefits of 536-horsepower V6 engine supplied by General Motors.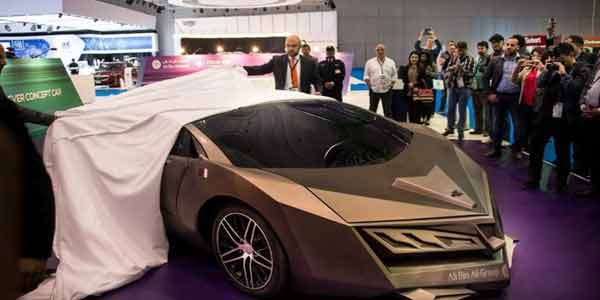 A New Dimension in Super cars
Elibriea Automotive stated that, the innovative vehicle is one of the ingredient firm attempts in manufacturing the "non-centralized Human Machine-Interface". The main objective behind introducing this unusual car is to build an eco-friendly and lightweight car without compromising on its performance. The Elibriea weigh approximately 2,200 pounds due to the carbon fiber body.
The Automotive firm said that Qatar Annual Motor show was the best place to launch their supercar as every year the show provide an enormous platform to introduce new, innovative and different cars with their singular specifications. Qatar Motor Show 2016, exhibited a thrilling and rousing experience for automobile-lovers and industry to boom the mechanical technologies.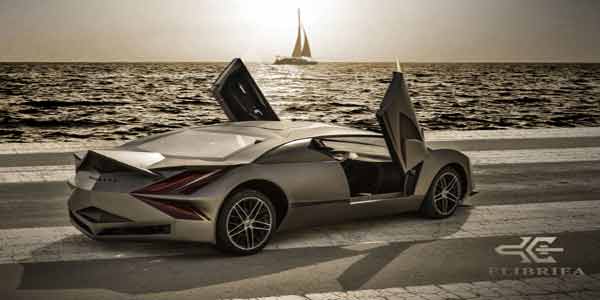 Design & External Structure
The Elibriea Automotive are so confident with their differently design supercar that their pre-reservation operations going to start by March 2016, and first deliveries planned to ship in December 2016. Beside the carbon fiber for body panels, core bits, monocoque, and drive train the car include some notable details. High specification involving engine bay dynamic vent, rear-wheel drive, distinct Elibriea wheels, and 6-speed sequential transmission.
On external Elibriea's roofline and proportions have a noticeable Lamborghini-ness, the rear and front fascias are undeniably exclusive and quite jagged. As Elibriea's sides, the doors opened in the scissor form of giving a unique touch of stylish sports car and unveil the two-seater cockpit.
As per the local media report declares that the engine V8 interpolated in Elibriea is sourced by General Motors with 525 HP on tap. However, the firm so far received a mix and blended feedback of positive and negative judgments. As some are concerned about the engine specification because Elibriea Automotive on their official websites promised to provide 800 HP. The clients have already associated their high interest and expectations with the newly-designed supercar. Surely they won't be compromising or settling for least on what they expected, waited and expended wealth on.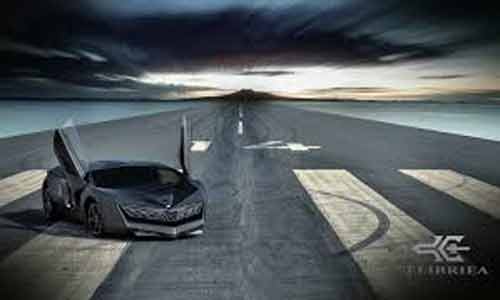 Elibriea Automotive now getting more serious and concerned about the design and engineering therefore, they started to work efficiently on its production model that will offer them up to 1000 horsepower. Furthermore, Ziaullah equally compensating his full interest to critiques in exploring some more innovative dimensions about his concept. The official website declare that the car going to named "Equvallas", which certainly outperform the previous sports car.