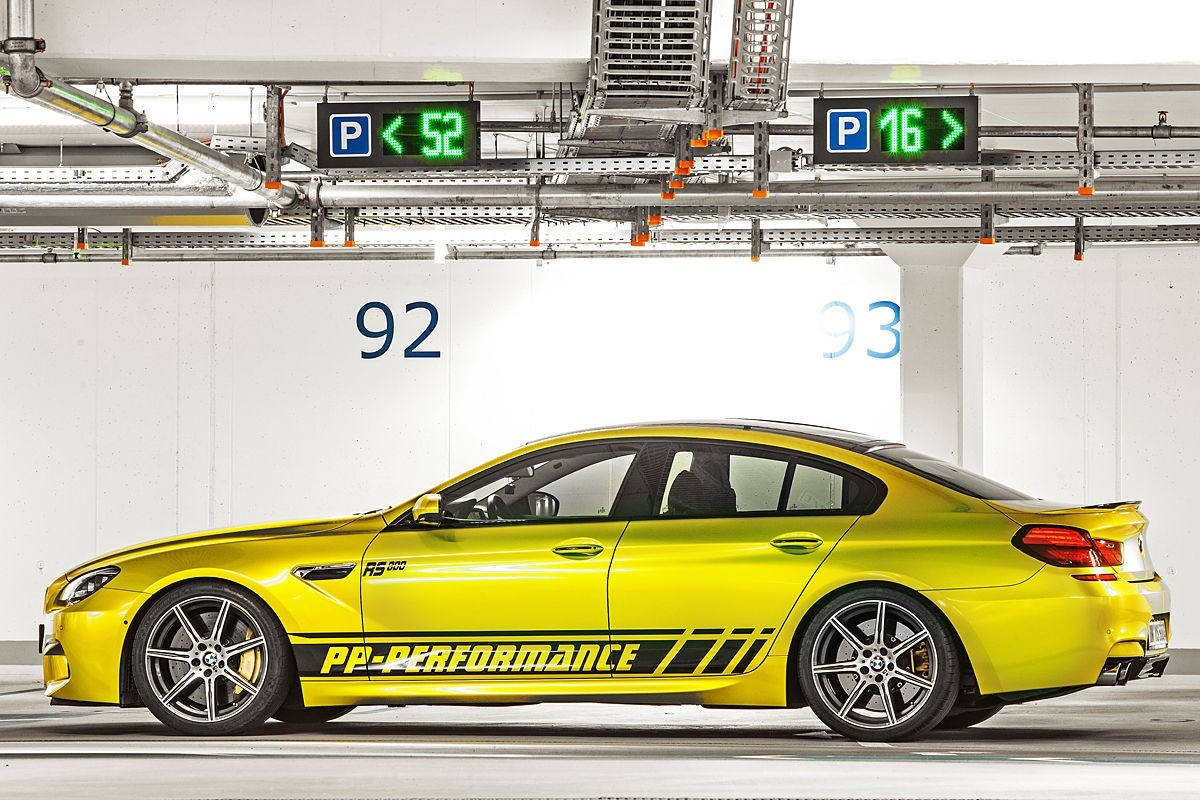 With an impressive 800 horsepower under the hood is PP-Performance currently the most powerful BMW M6 Gran Coupe to the wheels. And because PP-chief Jimmy Pelka a vehicle length is always ahead, falls at last the pace-300-mark.
P-performance boss Jimmy Pelka brings the BMW M6 Gran Coupe for the first time clearly on the pace-300-mark. The tuner from Weissenbach with branch in Abu Dhabi breathes the 560-hp twin-turbo V8 via laptop and OBD software whopping 800 bhp one. These are remarkable 240 extra hp. The maximum torque increases to 950 Newton meters husky. In addition, the tuner installed an exhaust system, special Down Pipes and optimized the intake system by BMC racing air filter. PP-Performance is now a top speed of 328 km / h on. Faster is not current BMW M6.
In Abu Dhabi only 92-octane fuel is tanked for usually. Mints to the Pelka-tuning on the circumstances in this country for so fuel qualities with 98, 100 or even 102 octane, the expected performance are still quite a shovel over the 800 hp, as promised. Normally, a series M6 Gran runs coupe in 4.2 seconds from zero to 100. The PP-performance M6 with the name "RS800", however, should also be in this discipline. Costs for the exclusive engine tuning: 14,999 euros.