The craze of FIFA in full swing, having the football and non-football lovers meet up to watch matches is an contradictory statement turned true. It is not the first time that football is being watched and followed by those who do not play it throughout the year. But this time the social media and advertisements are more cramped with all about the game and players. The two picture of past FIFA is shown below: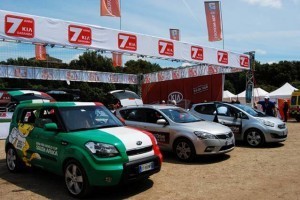 How about picture of Hyundai supporting 2010 event.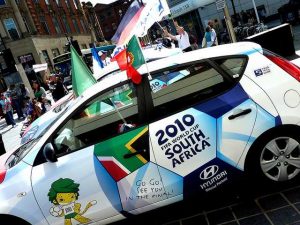 The people are so much into making their car look football that we found this car picture that seems football. The generalized identity is created through just painting car of football colors with brand identity shown.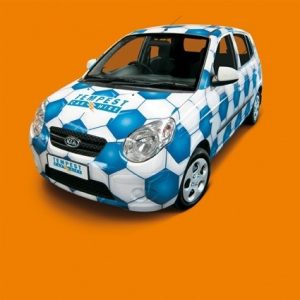 Hence the FIFA 2014 has turned into a brand that many products are trying to associate with. And the business they are generating is mind blasting. Yet we will talk about ordinary people, who do not sell big brands yet try to create their brand identity through their cars.
Many of the people have painted their cars with colors of FIFA, showing support to the team and players they support. Check this one below: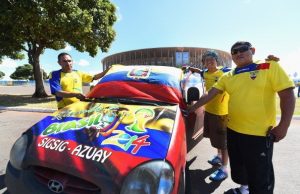 And the Belgium flag on the yellow sports car.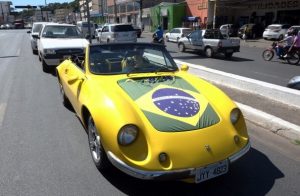 Some are going for personalized branding, making their online presence magnified. Check this car that is an open marketing of individual on Youtube, Facebook, Twitter and Instagram.


And one creative person used his art skill to make dirt art.