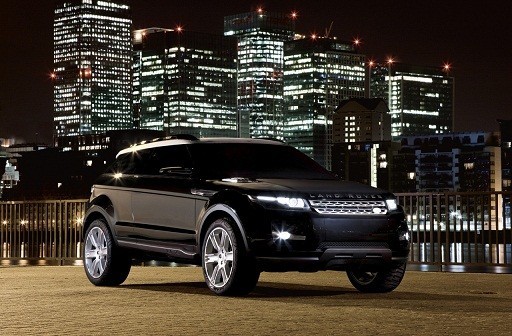 With the growing competition in used car industry, you cannot find your desired car with desired features so easily. There might be still some compromises in terms of features and styling when it comes to affordability. It has become very hard to decide your purchase as new companies and new models are coming in the market very fast. In these circumstances people usually prefer to ask their friends and relatives and search testimonials of the satisfied customer of the specific car maker. There are some limited brands that are living their legacy and have good satisfied customers over generation to generation. e:g a son needs to buy his new car and he asks his father and father tells a son that go with same brand that son was thinking just because of its consistency in luxury, style and performance.
Land rover is amongst in those car manufacturing companies who carry their brand image and prestige. The reason behind is quality and performance consistency and very exclusive and short product line. When Land Rover name appeared, things in your mind comes are durability and comfort.
History
Land Rover is the second oldest 4X4 car manufacturing company on the planet after Jeep. The name was originally comes from Rover Company who introduced a car named Land Rover in year 1948. After some year the company managed to start introducing its line of vehicles called Defender, Discovery, Freelancer, Range Rover, Range Rover Evoque and Range Rover Sport. The assembling of the cars are now being done at Landover own Hale wood and Sol hull plants.
Range Rover Specifications
If we talk about land Rover specs for the most popular model called "Range Rover "then we should not forget to mention it toughness and luxury on roads. When it comes to on road experience the Range Rover 2014 contains improved corner handling, Torque Rich Engines i:e V8 5.0 Liter engine, Advance 8 speed automatic transmission. Not only this, it contains lightweight all aluminum body, improved fuel economy and Low carbon emissions, improved wading depth, Best in class towing capability, enhanced body geometry, Terrain Response 2 system, intelligent 4WD system, All New lightweight suspension, Advance Chassis technology, Adaptive cruise control with queue assist, Blind spot monitor and closing vehicle sensing system, Reverser traffic detection, Smarter parking system.
Land Rover Future Vision
Land Rover is pretty much optimistic for the future. We have recently seen invisible hood concept from the company that will be incorporated in its future Land rovers along with it company is also researching much about futuristic suspension techniques those will enhance it performance of the its future vehicles. Company also will be showcasing its famous Evoque with convertible feature in near future. Hopefully in New York Motor show 2014