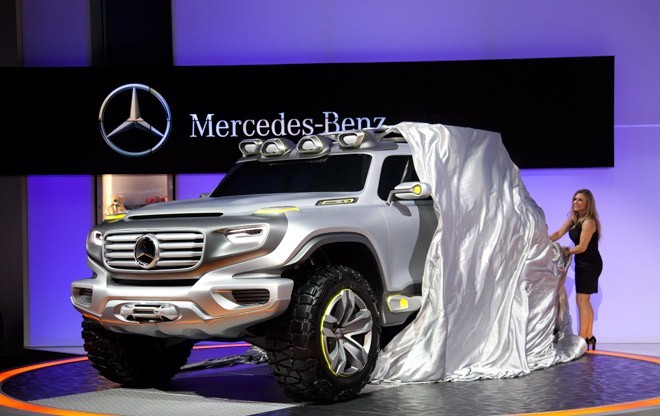 Mercedes SUV assign its name new and represents the successor of ML and GL on a variable lightweight architecture. In future all Mercedes with the letters "GL" will begin the luxury SUV sharing a highly variable lightweight design to suspension, steering and braking system. The successor to the current ML is therefore introduce in 2018 as GLE-class, the next edition of the GL from 2019 bears the initials GLS at the rear. AUTO BILD tells you now what the two refining it have for the rough.
Mercedes GLE is 20 percent more fuel efficient than the ML. The ML-based successor GLE technically has a new modular system, reduce the weight and to increase flexibility.
Modern modular or not – even Mercedes cannot do magic. To ensure the new high ground for design, although significantly more air under the car and great climbing talent, but also requires a higher engine mounting position. On the plus side however, we note a greater wheel articulation and thus well above average off-road capability, with the reduction stage and underrun protection can be achieved by extras such as locks, air suspension, gearbox further optimize. The V8 is from today's perspective, only the GLE 63 AMG survives. Including rank two new three-liter inline six-cylinder with up to 435 hp, which in the Top-stage 408-hp 2.9-liter diesel and two powerful two-liter four-cylinder with 231 and 272 hp. Switching takes over the nine-speed automatic transmission. When plug-in hybrids in addition includes a 109-hp electric motor, which is to enable a system output of 279 hp / 550 Nm and a mix-consumption of around 3.5 liters in combination with the two-liter petrol engine.