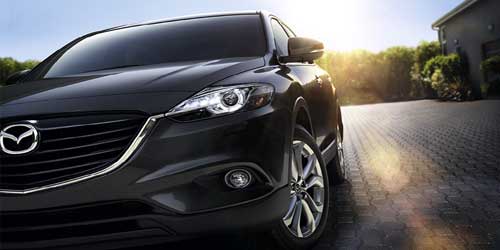 Tokyo – The Mazda Motor corporation has introduced the redesigning production route of CX-9 three-row crossover. CX-9 is the winner of automotive market, who potentially contributes to increase the annual sales in brand strategy. During a press conference, the brand representatives stated that automobile CX-9 is manufactured in the 1st plant of Mazda Ujina located in Hiroshima, however, the car will greatly target the automotive market of North American territories. On 11th Feb Mazda communicated media, "It's been expected that the sales of 40,000 from 50,000 units will came from Mazda's largest target market, North America."
CX-9 going to be the core and heart of Mazda due to certain positive attributes. First, the automobile introduce the turbocharged engine that might deployed in other auto lineup. Second, it's compress can furnish  the complete automotive transition to chassis function and skyactiv engine specification. Lastly, the CX-9 lineup reinforce the Mazda towards selling more crossovers and infiltrate snow-belt markets that was traditionally lagging. Initially, the first model of Mazda CX-9 was launched in 2006 and minor changes keep rolling down to 2010 and 2013 models.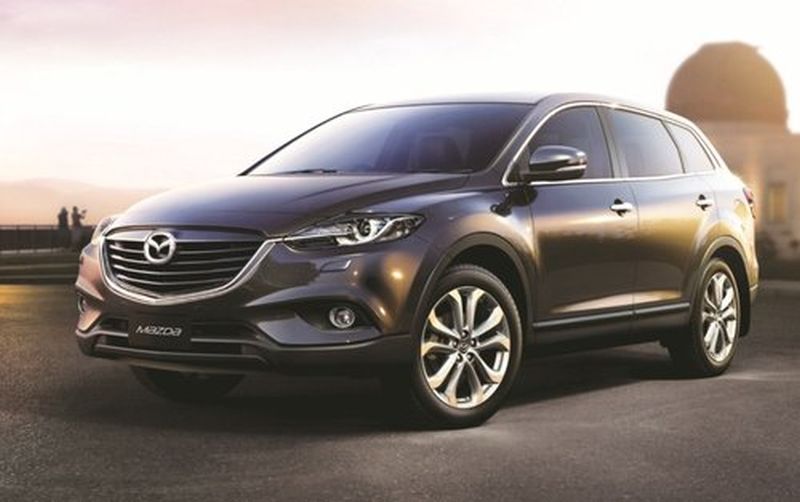 The innovative models are presented in International automotive market with some slight advancements like restyled front grills, restyled headlamps and updated design of bumpers. Mazda in 2008 replaced the 3.5 liter V-6 to 3.7-liter engine within the cordial association of Ford. The revised version of 2016 CX-6 portray company's Kodo design language wrapped with premium material and finest interior detailing.  Apart from new and strong engine spec, the SUV's horsepower is relatively less than the former models, however, the integrated SkyActiv unit significantly propels   higher torque to wheels and deliver much better fuel economy.
According to the latest updates Mazda reveal the worth of new CX-9 SUV, which is planned to position on sale at International dealerships during late spring 2016. On comparison with previous models, the new models of CX-9 SUV is more expensive. Buyers have a choice to pick brand new CX-9 from seven exotic colors starring Titanium Flash, Iconic Soul Red, Jet black, Machine grey, Sonic Silver, Deep Crystal Blue, and Snowflake white Pearl. The sporty themed automobile increase the exceptional driving experience with outer design that includes a pair of slim taillights develop around Miata-like round light units.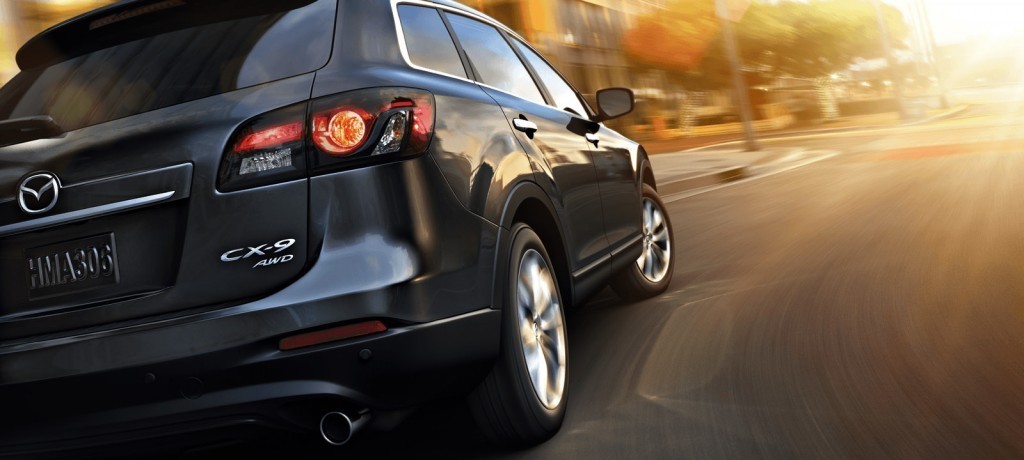 The car's engine assists six-speed automatic transmission and optional i-Activ predictive all-wheel drive system. Engineers has placed 22 distinct sensors to measure and predict the road conditions every second and increase the engine's efficiency to 20 times. The safety measures are also revised and implement some new salient features involving Blind Spot Monitoring, Lane Departure warning, Mazda Radar Control system, Backward & Forward Obstruction warning, Smart-city Brake Support, and Distance recognition Support.