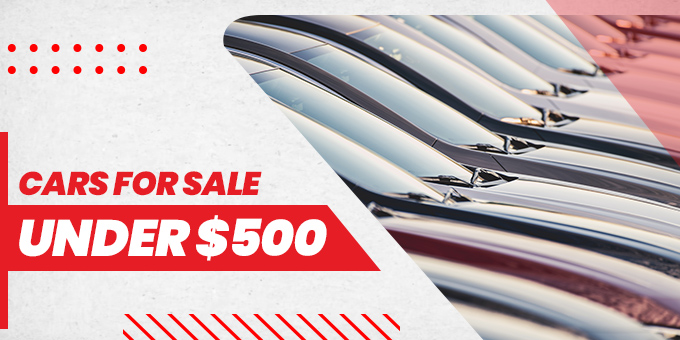 Are you on the hunt for budget-friendly cars that won't drain your wallet? Look no further! This article is your guide to the most affordable and reliable cars to fulfill your needs in your budget. In this article, we present a carefully curated list of the top 5 cheap cars for sale under $500, all sourced from the renowned dealership, SBT Japan. These vehicles offer incredible value and reliability, making them perfect choices for anyone seeking an economical and efficient ride.
The Price of the Daihatsu Move X VS3 2010 model is under $420
Features:
Compact Design: The 2010 Daihatsu Move X VS3 is a small vehicle with a sleek design that makes it easy to maneuver through congested city streets and little parking spots.
Fuel Efficiency: Equipped with an efficient engine, this car offers impressive fuel economy, saving you money on gas in the long run.
Spacious Interior: Despite its compact size, the Move X VS3 surprises with a spacious interior, providing ample legroom and cargo space.
Modern Features: Despite its age, this model comes with modern features such as power windows, air conditioning, and an audio system.
The Price of the Mitsubishi EK wagon MS model 2007/6  is under $490
Features:
Reliability: The 2007/6 EK wagon MS is another example of Mitsubishi's reputation for producing durable, dependable automobiles.
Versatile Hatchback: The EK wagon MS features a practical hatchback design, making it versatile for transporting both passengers and cargo.
Comfortable Ride: With its comfortable seating and smooth handling, this car provides a pleasant driving experience.
Safety Features: Despite its affordability, Mitsubishi prioritizes safety with airbags and anti-lock braking systems (ABS).
The Price of the Daihatsu Mira TX Special model 2010/7  is under $330
Features:
Stylish Exterior: The 2010/7 Daihatsu Mira TX Special stands out with its sleek and stylish exterior, making it an attractive option.
Fuel-Efficient Engine: Like other Daihatsu models, the Mira TX Special excels in fuel efficiency, saving you money on your daily commute.
User-Friendly Technology: Equipped with user-friendly technology, this car is easy to navigate and operate for drivers of all experience levels.
Low Maintenance Costs: Daihatsu vehicles are known for their low maintenance costs, reducing the long-term expenses associated with owning a car.
The Price of the Nissan OTTI RS model 2007/12 is under $490
Features:
Sporty Design: The 2007/12 Nissan OTTI RS sports a dynamic and sporty design, appealing to those looking for a stylish ride on a budget.
Agile Handling: With its nimble handling, this car is perfect for zipping through urban traffic and narrow streets.
Reliable Performance: Nissan's reputation for reliability ensures that the OTTI RS delivers consistent performance over time.
Well-Equipped Interior: This vehicle has a comfortable cabin with contemporary comforts like air conditioning and power steering, despite its low price.
The Price of the Daihatsu Move L model 2009 is under $440
Features:
Practical Design: The 2009 Daihatsu Move L features a practical design, providing a comfortable and convenient driving experience.
Ample Cargo Space: With its ample cargo space, this car is perfect for running errands and transporting belongings.
Smooth Ride: The Move L is a great alternative for daily commuting since it provides a sturdy and comfortable ride.
Affordable Maintenance: Daihatsu vehicles are known for their cost-effective maintenance, keeping ownership expenses low.
How to Find and Buy Cheap Cars Under $500
Finding and purchasing inexpensive, functional automobiles for under $500 might be difficult, but it's not impossible. In this section, we'll guide you through some useful tips and resources to help you land the best deal on a budget-friendly car.
Set a Realistic Budget
Before you begin your search for a cheap car, it's essential to set a realistic budget. While you're aiming for a vehicle under $500, keep in mind that there will still be additional costs, such as registration, insurance, and potential repairs. Therefore, ensure you have some extra funds available to cover these expenses.
Explore Online Classifieds
The internet is a treasure trove of opportunities when it comes to finding cheap cars. Various websites often list vehicles being sold by private owners. Make sure to use relevant search filters, such as "cheap cars for sale under $500," to narrow down your options and save time.
Attend Local Auctions
Auctions are another excellent way to find cheap cars. Local government auctions, police impound auctions and repo auctions often feature vehicles that are sold at bargain prices. Attend these auctions and be prepared to bid wisely within your budget limits.
Consider Salvage Title Vehicles
Salvage title vehicles are cars that have been involved in accidents, floods, or other incidents, leading insurance companies to consider them a total loss. While these cars require careful inspection, they can be a cost-effective choice if you have the knowledge and skills to repair them or are willing to invest in necessary repairs.
Inspect Thoroughly
When you find a potential car within your budget, be sure to inspect it thoroughly. If you lack mechanical knowledge, bring along a friend or a trusted mechanic who can assess the vehicle's condition. Look for signs of significant damage, check the engine and transmission, and examine the tires, brakes, and suspension. We provide inspection services for your used car for sale in Japan.
Vehicle History Reports
It's essential to check a vehicle history record, especially when opting for a secondhand automobile. It gives important details on the car's background, such as collisions, title problems, inconsistencies in the mileage, and more. These reports are available for a nominal cost or occasionally free on websites like SBT Japan.
Contact Local Junkyards
Junkyards can sometimes be a hidden gem for finding cheap cars. While the vehicles might need significant repairs, you might discover some valuable parts that can be salvaged or repurposed. Contact local junkyards and inquire about any vehicles they have available for sale.
Negotiate Smartly
When dealing with private sellers or even at auctions, don't be afraid to negotiate the price. Be respectful but firm in your negotiations, and be prepared to walk away if the price doesn't meet your budget constraints.
Get Proper Documentation
Once you find the right cheap car and negotiate a price, ensure you get all the necessary documentation, including the title, bill of sale, and any maintenance records. This paperwork is crucial for transferring ownership and registering the vehicle in your name.
Insurance Considerations
Remember that even though you've found a cheap car, insurance is still necessary. Look for affordable insurance options and get a quote before finalizing the purchase.
SBT Japan – A Trusted Source for Affordable Cars
If you're seeking reliable, budget-friendly cheap cars for sale under $500, SBT Japan is an excellent place to start your search. As a reputable and well-established dealership, SBT Japan offers a wide selection of used vehicles from various brands. Their team ensures the cars are in good condition before listing them for sale, giving you peace of mind in your purchase.
At SBT Japan, you can explore detailed specifications, images, and history reports for each car, making it easier to make an informed decision. Plus, their team of experts can guide you through the buying process, ensuring you have a seamless experience from start to finish.
Conclusion
Finding and buying cheap cars under $500 requires patience, research, and a willingness to explore different options. By setting a realistic budget, exploring online classifieds, attending auctions, considering salvage title vehicles, and inspecting thoroughly, you increase your chances of landing a reliable and budget-friendly ride. Don't forget to negotiate smartly, obtain proper documentation, and secure insurance before hitting the road.
When it comes to sourcing affordable cars, SBT Japan stands as a trustworthy option, offering a variety of top-quality vehicles, including the top 5 picks mentioned in this article. So, why wait? Start your search for the perfect budget-friendly car today and embark on an economical and enjoyable driving journey!