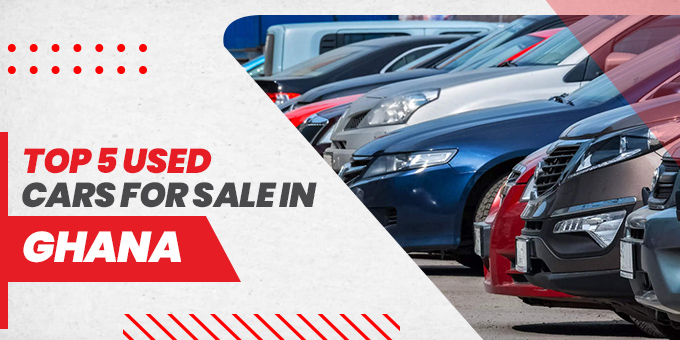 Introduction
Used cars can offer reliability and affordability, provided that the buying decision is made carefully, following thorough market research. It's a well-known fact that not everyone can afford a brand-new car; in these instances, reliable used cars often become a lifeline. However, a favorable decision can only be reached if potential buyers know how to thoroughly examine a used car. This process encompasses various facets such as the price, understanding the market, assessing car condition, checking mileage, identifying the model, investigating accident history, evaluating maintenance records, and so on. Thus, if you ever find yourself in the market for a used car, it's crucial to approach the situation with skepticism and examine the vehicle meticulously. Furthermore, consider enlisting the help of a professional mechanic to test drive the car and evaluate if it suits your requirements.
When buying a used car in Ghana, you should consider several factors, including affordability, reliability, and overall condition. The used automobile market in Ghana has an extensive range of choices, accommodating various spending limits and tastes. In this article, we present the top 5 used cars for sale in Ghana, each offering great value for money and peace of mind. Whether you are a first-time buyer or looking to upgrade, these vehicles are worth considering. Explore the list below to find your perfect car at affordable prices and learn about its key features and prices.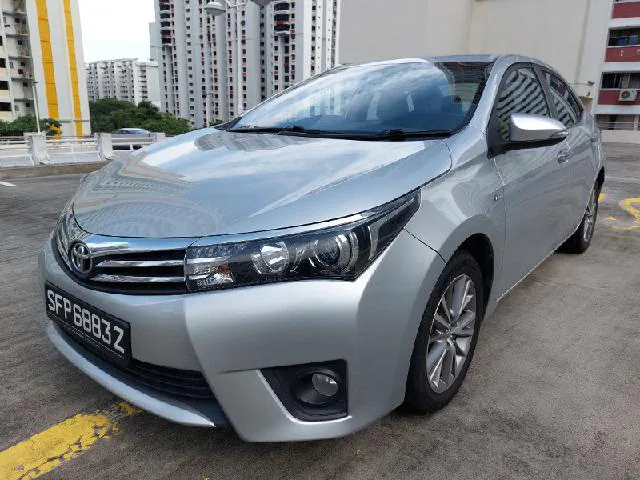 In Ghana, buyers of secondhand cars frequently choose the Toyota Corolla. The Corolla is a dependable alternative for city and long-distance travel because of its dependability, fuel economy, and cheap maintenance expenses. Moreover, it is equipped with a spacious interior and comfortable seating; it offers a smooth and comfortable ride for passengers.
Key Features:
1. Fuel-efficient engine, perfect for Ghana's varying road conditions.
2. Five passengers may sit comfortably in the spacious cabin.
3. Ample storage capacity for cargo and baggage.
4. Advanced safety features, including airbags and stability control.
5. Smooth handling and maneuverability, ideal for city driving.
Ghana Used Cars for Sale: Toyota Corolla
The Toyota Corolla is an excellent choice if you are searching for used cars for sale in SBT Ghana. Used car buyers continue to seek this model because of its proven track record of reliability and affordable price. Moreover, you can find well-maintained Corollas at various dealerships and online platforms in Ghana.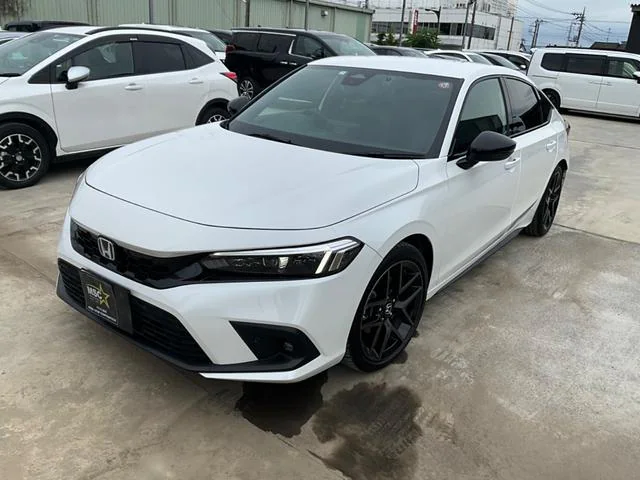 The Honda Civic is another reliable and popular choice in the used car market in Ghana. Known for its sporty design, fuel efficiency, and strong resale value, the Civic offers a combination of style and practicality. Additionally, it delivers exceptional fuel efficiency while offering a relaxing and enjoyable driving experience.
Key Features:
1. A sleek and contemporary appearance that appeals to both new and experienced drivers.
2. Fuel-efficient engine with impressive power and acceleration.
3. Well-designed and ergonomic interior, offering comfort and convenience.
4. Cutting-edge technological features include smartphone connectivity and a touchscreen display.
Lastly, excellent safety ratings and features ensure peace of mind on the road.
Used Cars for Sale in Ghana and Their Prices: Honda Civic
For those who are actively seeking used cars for sale in Ghana and are keenly interested in their prices, the Honda Civic distinctively stands out as an especially attractive option. Primarily, its well-documented dependability, combined with impressive fuel economy, and overall comprehensive value, convincingly make it a particularly sensible option for both regular commuting or even for lengthy journeys. In addition to this, a number of highly reputable dealerships, as well as numerous online platforms, such as the notably reliable SBT Ghana, consistently offer a diverse variety of Honda Civics, thereby meeting the requirements of different budgets.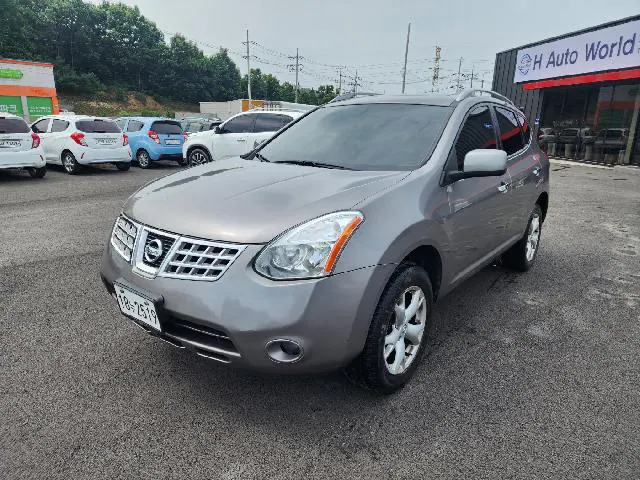 If you are looking for a versatile and spacious used SUV, the Nissan Rogue is worth considering. The Rogue offers an excellent choice for families and individuals with an active lifestyle thanks to its appealing appearance, cozy cabin, and generous cargo capacity. It also blends fuel efficiency with sufficient performance, making it appropriate for a variety of terrains.
Key Features:
1. Stylish and modern exterior design featuring sleek lines and bold accents.
2. Roomy and comfortable interior, accommodating five passengers and their belongings.
3. AWD (intelligent all-wheel drive) technology for improved stability and traction.
4. Advanced safety features, including a rearview camera and blind-spot monitoring.
5. Nevertheless, smooth and responsive handling delivers a comfortable and enjoyable driving experience.
Ghana Used Cars for Sale: Nissan Rogue
For those in search of used cars for sale in Ghana, the Nissan Rogue presents an excellent option in the SUV segment. Because of its unique combination of usefulness, comfort, and dependability, it is a preferred option among customers. You can find a range of Nissan Rogue models at trusted dealerships, including SBT Ghana, where you can explore various options to suit your preferences and budget.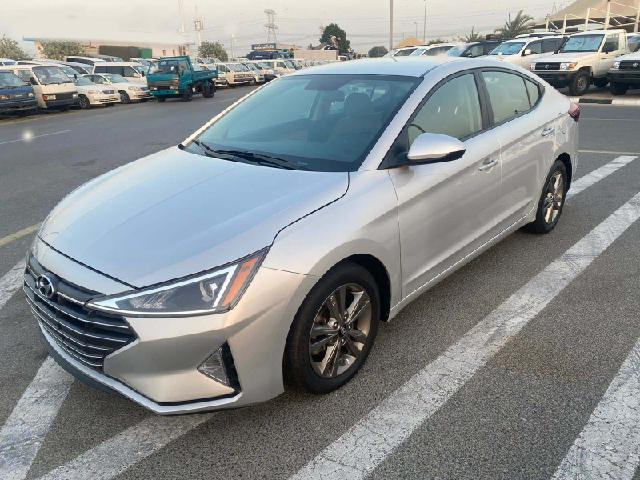 The Hyundai Elantra provides a relaxing and delightful driving experience. With its sleek design, advanced features, and fuel efficiency, it has become a popular choice in the used car market in Ghana. Moreover, buyers know the Elantra for its reliability and low maintenance costs, making it an attractive option for those who are budget-conscious..
Key Features:
1. Modern and eye-catching exterior design, exuding style and sophistication.
2. A well-designed interior with premium components and cozy upholstery.
3. Fuel-efficient engine options provide a balance between performance and economy.
4. User-friendly infotainment system with a touchscreen display and connectivity features.
5. Strong safety ratings and features, including multiple airbags and stability control.
Used Cars for Sale in Ghana: Hyundai Elantra
If you are searching for used cars for sale in Ghana and their prices, the Hyundai Elantra is worth considering. It offers a great balance of affordability, reliability, and features, making it an ideal choice for individuals and families. Various reputable dealerships and online platforms in Ghana, such as SBT Ghana, offer a range of well-maintained Hyundai Elantra models to choose from.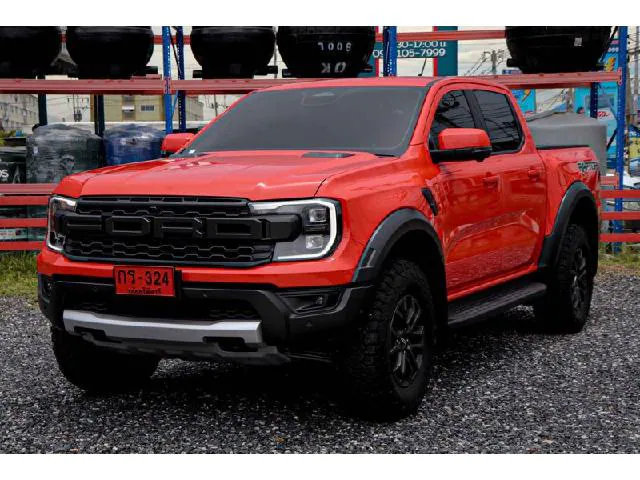 "If you need a reliable and robust pickup truck, consider the Ford Ranger as a top choice in the used car market in Ghana. Suitable for both individual and professional usage, the Ranger boasts renown for its durability, towing capacity, and off-road skills.  Additionally, it offers a spacious cabin, impressive payload capacity, and a range of features for enhanced convenience.
Key Features:
1. Tough and rugged exterior design designed to handle challenging terrains.
2. Five people may sit comfortably in the vehicle's spacious interior.
3. Powerful engine options with excellent towing and hauling capabilities.
4. High-tech safety amenities such as trailer sway control and stability control.
Last but not least, off-road capabilities include an optional four-wheel drive for enhanced traction.
Ghana Used Cars for Sale: Ford Ranger
If you are searching for used cars for sale in Ghana and their prices, specifically a reliable pickup truck, the Ford Ranger is a fantastic option. Its reputation for durability and versatility makes it a sought-after model among buyers in Ghana. Reputable dealerships, including SBT Ghana, provide a range of Ford Ranger models at competitive prices.
Conclusion
When you search for used cars for sale in Ghana, you must consider factors such as reliability, affordability, and overall condition.  The top 5 used cars mentioned in this article, including the Toyota Corolla, Honda Civic, Nissan Rogue, Hyundai Elantra, and Ford Ranger, offer great value for money and meet the criteria of Ghanaian buyers. By exploring the options available from trusted dealerships like SBT Japan, you can find your ideal car at affordable prices. Ensure to conduct thorough research, inspect the vehicles, and take them for a test drive before making your final decision. Happy car hunting!