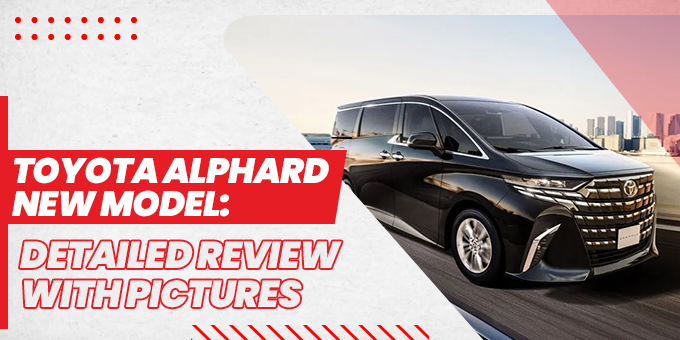 With the new Toyota Alphard model, Toyota has once again shown its dedication to luxury and innovation in the rapidly changing world of automobiles. This remarkable vehicle combines advanced features, elegant design, and superior performance to provide a driving experience like no other. This comprehensive review will delve into the key aspects of the Toyota Alphard new model for sale in Tanzania, from its exterior and interior design to its cutting-edge technology and powerful performance. Get ready to embark on a journey through luxury and innovation.
Toyota Alphard New Model Price is between $38,000 to $61,400
Exterior Design: A Stunning First Impression
The exterior of the Toyota Alphard new model is evidence of the successful fusion of beauty and usability. Additionally, the Alphard draws attention on the road with its elegant lines, strong front grille, and dynamic LED lighting. Furthermore, the aerodynamic profile not only improves the vehicle's aesthetic appeal but also helps it run more efficiently. Moreover, the offered color palette provides a variety of possibilities to suit various preferences, ranging from time-honored styles to modern hues.
Comfort and Elegance Inside
You enter the Toyota Alphard and immediately find yourself in a world of luxury. The roomy inside is meticulously designed to give the driver and passengers the most comfort possible. Rich leather seats, programmable ambient lighting, and painstakingly created accents create a sophisticated atmosphere. The versatile seating configuration allows for ample legroom and cargo space, making every journey a delightful experience.
Cutting-edge Technology
The SBT Toyota Alphard new model is equipped with an array of cutting-edge technological features that redefine convenience and connectivity. The intuitive infotainment system, accessible via a user-friendly touchscreen, seamlessly integrates navigation, entertainment, and vehicle settings. Modern driver-assistance technologies prioritize safety without sacrificing driving enjoyment, such as lane departure warnings, adaptive cruise control, and automatic emergency braking.
Performance and Power
Beneath the elegant hood, the Toyota Alphard houses a potent powertrain that delivers a harmonious blend of performance and efficiency. The available engine options offer robust acceleration and ample power reserves for highway merging and steep inclines. The sophisticated suspension system ensures a pleasant ride even on rough road surfaces, and the smooth-shifting gearbox makes driving a breeze. The Alphard's engineering excellence truly shines as it offers a refined driving experience that is both exhilarating and fuel-efficient.
Captivating Design Beyond Comparison
The Toyota Alphard new model redefines sophistication with its captivating design that goes beyond mere aesthetics. The bold front grille seamlessly blends with the meticulously sculpted body, creating an aura of grandeur that's hard to ignore. LED taillights, chrome accents, and the signature Toyota emblem are testaments to the brand's attention to detail. The Alphard's exterior design is not just about looks; it's a statement of elegance and prestige that sets it apart in a class of its own. To get the best Toyota Alphard Hybrid New Model Price in Tanzania, contact us now.
Intuitive Infotainment for Modern Connectivity
At the heart of the Toyota Alphard's cabin lies a modern infotainment system that will give you the right access on the go. Access to the navigation system, entertainment options, and vehicle settings are made simple with the user-friendly touchscreen interface. Bluetooth and smartphone integration allow you to seamlessly connect your devices, ensuring that you're always in control. Whether streaming your favorite music or navigating unfamiliar roads, Alphard's infotainment system enhances every aspect of your journey.
Unparalleled Comfort and Versatility
Step into the spacious interior of the Toyota Alphard, and you'll instantly be enveloped in a world of comfort and luxury. Additionally, an environment that caters to the driver's every need is created with premium leather upholstery, ergonomic seating, and simple controls. Furthermore, rear passengers are not left behind either, as available features like rear climate control and sunshades are provided for added comfort. The Alphard also boasts impressive versatility with its foldable seats, allowing you to configure the interior to accommodate both passengers and cargo with ease.
Safety Redefined: Advanced Driver Assistance
With its extensive array of innovative driver-aid technologies, the SBT Toyota Alphard new model places safety first. When driving on the highway, adaptive cruise control preserves a safe following distance while lane departure warning keeps you on the road. As a watchful co-pilot, the automated emergency braking system intervenes when probable crashes are noticed. These functions combine to add an added degree of security, providing you comfort on every travel.
Powerful Performance, Efficient Drive
Beneath its sleek facade, the Toyota Alphard not only dazzles with its aesthetic appeal but also delivers a formidable performance. The available engine options boast exceptional power, guaranteeing swift acceleration and confident overtaking maneuvers. Moreover, the sophisticated suspension system adeptly absorbs road imperfections, culminating in a ride that is both smooth and remarkably comfortable. The Alphard's performance is steady and confident whether you're negotiating city streets or tackling twisting highways. Additionally, its efficient fuel usage makes it the best option for individuals looking for both power and economy.
SBT Japan: Your Gateway to Quality
When it comes to purchasing a vehicle as prestigious as the Toyota Alphard new model, trust in the source is crucial. SBT Japan has earned a reputation as a trusted and reliable partner for acquiring high-quality vehicles. With a meticulous inspection process, transparent transaction procedures, and a wide selection of vehicles, SBT Japan ensures you get the best value for your investment. From luxury to performance, your dream Alphard awaits in SBT Japan's inventory.
SBT Tanzania: Elevating the Experience
SBT Tanzania is all about providing customers in Tanzania with the right kind of expertise for vehicle buying. In addition to that, as an extension of SBT Japan's values, SBT Tanzania brings a diverse range of vehicles, including the sought-after Toyota Alphard new model, to the Tanzanian market. Furthermore, the streamlined buying process, exceptional customer service, and commitment to quality make SBT Tanzania a preferred choice for those looking to drive home their dream car.
SBT Tanzania: Extending Excellence
For customers in Tanzania, SBT Tanzania offers the same commitment to excellence and quality. As an extension of SBT Japan's renowned services, SBT Tanzania provides access to top-tier vehicles, including the coveted Toyota Alphard new model. With a strong emphasis on customer satisfaction, SBT Tanzania aims to make the car-buying process seamless and enjoyable.
Toyota Alphard SBT Japan: Your Trusted Source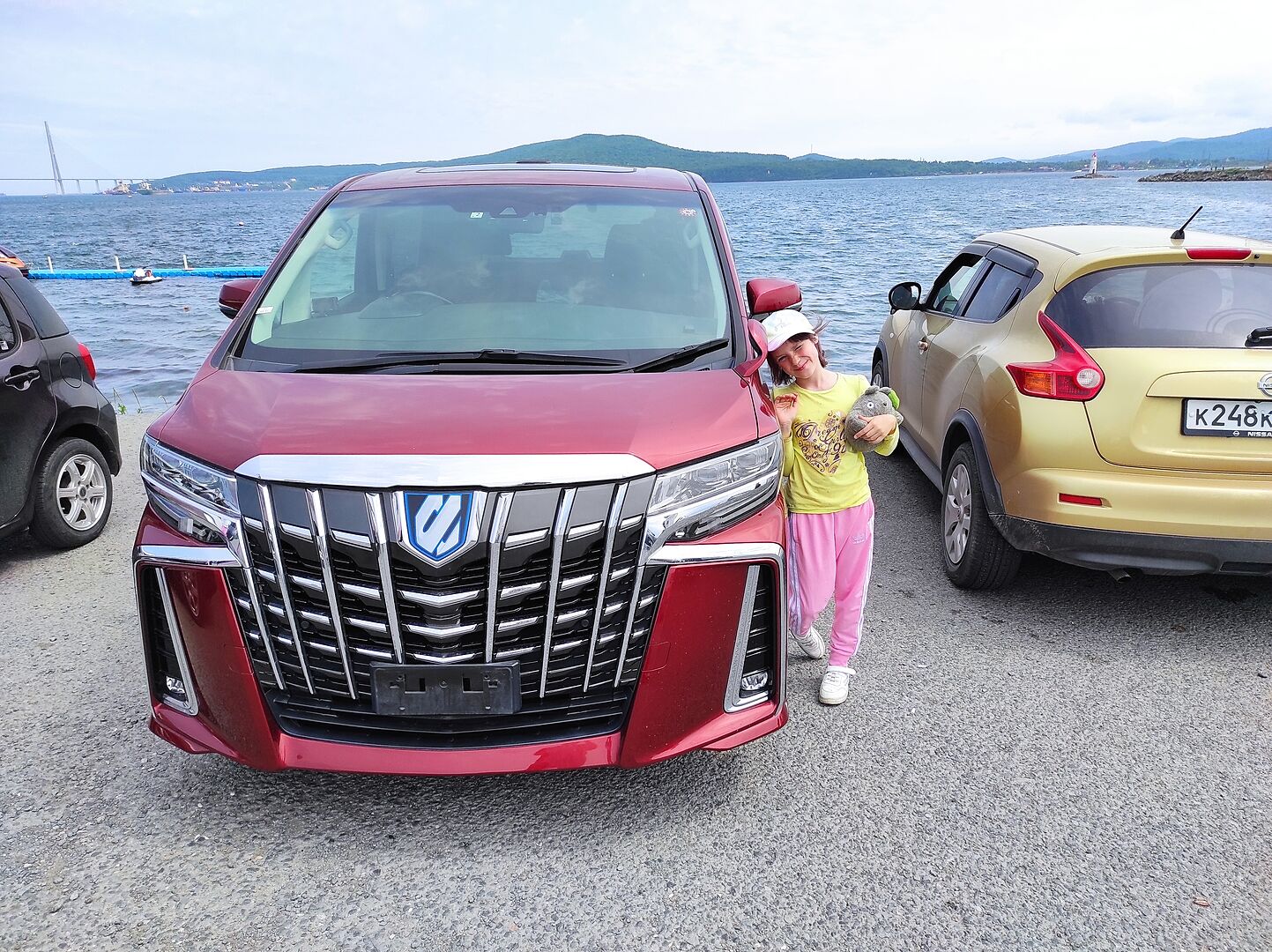 When considering a Toyota Alphard new model, sourcing it from a reputable dealer is of paramount importance. SBT Japan, a globally recognized name in the automotive industry, stands as a reliable partner for procuring vehicles of the highest quality. With a vast inventory of vehicles, including the latest Toyota Alphard models, SBT Japan ensures that customers have access to a diverse range of options to suit their preferences.
Toyota Alphard New Model: Your Ultimate Driving Companion
In summary, the Toyota Alphard new model encapsulates luxury, innovation, and performance in a single package. The Alphard is the ideal travel companion that elevates every journey. Whether navigating busy city streets or leaving for a weekend trip.
For those seeking the Toyota Alphard new model, look no further than SBT Japan and SBT Tanzania. These reputable dealerships offer not just a vehicle but a promise of unparalleled quality and satisfaction. Discover the height of automotive excellence with the Toyota Alphard, where innovation and elegance converge on the open road.