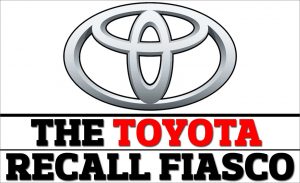 Addition to the Recall Family
Much to the disappointment of Automobile Industry all over the world, Toyota has entered the recall fiasco creating buzz with one of the highest recalls in the history of automobiles. Recalling more than 6 million vehicles from all around the world, the automobile giant has been placed under the microscope along with General Motors and Ford.
Reasons For Recall
Toyota announced on 9th April 2014 the recall of above 6 million cars facing five separate safety hazards in the most popular categories around the world branding the Toyota name. Toyota has however clarified its position of not being aware of any injuries and fatalities as a result of those glitches so far. This largest recall in the history of automobiles include 3.5 million vehicles including the famous Corolla, Camry and RAV4 that need spiral cable replacement that can presently result in failure to deploy airbags in case of collision. More than 50% of these vehicles are present in North America which have been recalled instantly to ensure safety immediately.
History of Penalties
Toyota has recently agreed to a $1.2 million penalty in the 2009-2010 recall case which is by far the highest criminal penalty to be posed on a US automaker. Ever since then the main lime light has been on General Motors whose ignorance has resulted in 13 fatalities and numerous injuries and are still fighting a court battle ensuring the safety and security of their cars. The increasing number of recalls from reputable companies will not help either of these cases with an alarming rate of insecurity spreading among the users on daily basis.