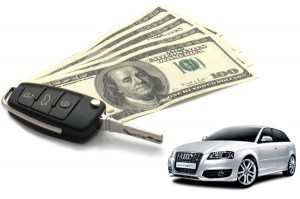 With the newly imposed import policy in Nigeria, offensive opposition has been experienced by the government at the hands of auto dealers and foreign automobile giants that regularly export assembled new and used vehicles to the Nigerian market. With the imposition on completely assembled vehicles entering the market, Nigerian Government has taken measures to strengthen the country's own automotive industry and provide it a much needed boost through local production. The government's efforts are serious and professional as can be seen by the vehicle financing scheme that will commence before the end of 2014.
The Vehicle Financing Scheme will allow the people in Nigeria to to obtain loans for locally produced vehicle purchase with a four year repayment period and an interest rate of 10%. The federal government has been working endlessly to make this scheme possible and that he access to finance does not in any way effect the implementation of the scheme. The government has been involved in discussion with with numerous operators and banks in South Africa. The reason for introduction of this policy is to stimulate the economy through industrialization and creating employment that will strengthen the backbone of Nigerian economy.
According to the Nigerian government, the local response to the importation policy has been favorable and the benefits of it will be clear in the upcoming year witnessing growth and prosperity in the country. The newly fashioned financing scheme is aimed to achieve such heights as well.