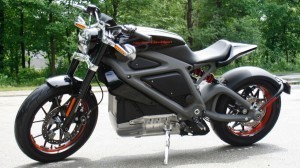 Yesterday we broke the news of Harley Davidson electric bike and we promised that we will give you an update on it.
Today the American manufacturer has launched its electric bike project and they also unveiled detailed pictures and a video for the general public.
Initial thoughts on this Harley Davidson electric bike project are very encouraging and folks at Mashable also very hopeful that now the time has come to change motorbikes standards.
We even did not anticipate that much interest will be taken by American motorbike manufacturer that they will commercially work on this type of motorcycle.
We are certain that Harley Davidson will change the whole game very soon as they have a great influence on consumers and other motorbike manufacturers. They have a great history behind them of making most prestigious bikes. Another question we have and that is about the adoption of charging standards as these things will take a bit longer charging time and the only way for quick charging is to plug in your electric bike in high voltage switch and those are very hard to find.
With this technological breakthrough Harley Davidson and other major bike and car manufacturer might come up with combined power charging stations and with this step growth in demand on electric bike and cars will also be evolved.
Have a look of the new Harley Davidson electric motorbike… Enjoy!