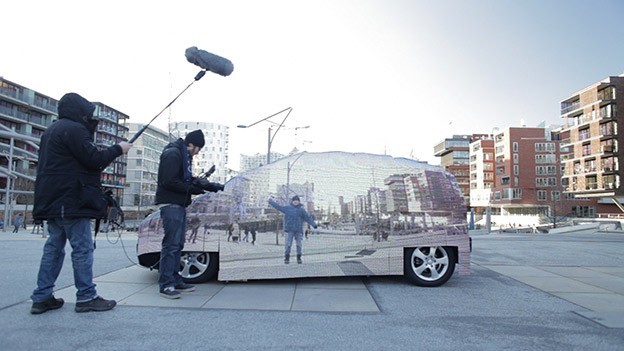 Want to be James bond 007? We think everybody wants to ! 🙂
We bet anyone can be James bond 007 with all the gadgets and high tech cars he has in his movies.
Now don't worry, today we introduce you a truly invisible car from Mercedes Benz. This car was showcased by the manufacturer and put the entire world in shock.
What they did was just so simple. They used full high resolution cameras on one side of the car and led panels on the other side of the car to get its images.
It's just simple as you see through within you viewfinder on your Smartphone.
Recently we have shared this type of technology in new Landover which shows invisible bonnet that helps driver to see through and drive more safely.
Also we another news we shared with you about the driverless cars by Google. Those cars are now reality and anyone can see it on the roads in US.
Although this Mercedes Benz invisible technology is at its early stage but we bet it's coming in very near future.