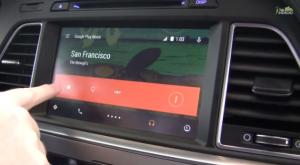 Previously we gave you the news about the your famous mobile operating system (IOS and Android) coming in your car. Both the companies Apple and Google are desperately working to have most car manufacturers on board and they got quite a success as well. If we say in automobile industry, they are forming camps then we would not be wrong.
Yesterday Google announced another masterpiece called "Android Auto". Most of you might be familiar with the android on your smart phones but this time the Google has put android in your cars.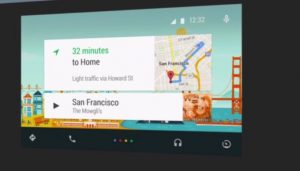 If we talk about the features of android auto then we must say it's must like your Smartphone on your big car dashboard panel. All you need to do is to connect your phone with your car and you are good to go.
Google has incorporated GPS navigation through Google maps, by which you can see the maps and tag a location. You must be thinking that what is so new in this? and you are right somewhat. But this time the company has incorporated voice input that enable user to communicate with your car screen dash board. For example if you are using android auto and you want to go to a Chinese restaurant then you just need say search Chinese restaurant nearby and the screen will show the search results of the famous Chinese restaurant nearby then just select one of the restaurant and say navigate and you are on the navigation panel and give directions and turn by turn navigation.
If we talk about the entertainment section of android auto then you will be pleased to hear that you can access all the content of Google play music on your dash board screen from playlist to artist search and it all in one panel.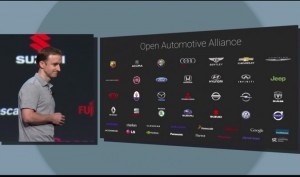 Another great feature that android auto offers is communication handling. All your voice and data communications from making or receiving calls and from receiving and reading message are as smooth as butter in android auto.
After looking on all these amazing features of android auto we must say its amazingly awesome technology Google is bringing to us.
We will see the full potential of this version of android with Google self driving cars and we are so desperately waiting for it.
We hope you enjoyed reading all the update regarding android auto.
Now enjoy the full hands-on video posted by The Verge…!!!