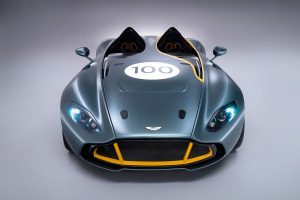 As a celebration of Aston Martin's century of sports car excellence, the automobile giant created a master piece of Aston Martin CC100 Speedster Concept. The vehicle was awarded "The Most Beautiful Concept Car of the Year" at The Festival Automobile International in Paris.
In an interview by Marek Reichman, Aston Martin Design Director, he paid an ode to the creativity and talent of Aston Martin who portrays an exceptional edge at luxury sports car production. He paid a special tribute to the design team that created this marvel in such a short amount of time. The CC100 won the majority vote among lethal contenders from the team excelling in diverse industries including fashion, design, art and media.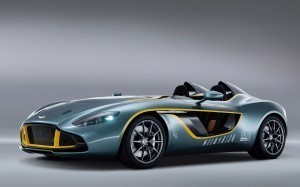 Aston Martin was awarded the prestigious and limited Laliques Mossi trophy highlighting the third time the British Bombshell has won the exceptional award with the luxurious Rapide four-door sports car winning in 2010 and Aston Martin's Ultimate GT, the Vanquish winning in 2013. The voting panel for The Festival Automobile International in Paris was chaired by the world renowned architect Jean Micheal Wilmotte and included the Honorary President Ari Vatanen. Aston Martin has made this ground breaking achievement in honor of the legacy the automobile company has been making for a century.