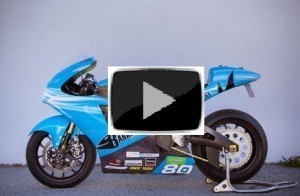 Want to be faster than the flash? Want to ride a fastest bike in the world without petrol?
Yes?
Today we will give you the good that you cannot take a look but you can even ride this blazing fast motor bike called lighting. You can ride and have flash like speed of 218mph. the amazing part of this masterpiece is that it runs only and only on electric
Although the weight of this bike is a bit high (225kg / 495 pounds) because of battery pre installed in it. This amazing bike is totally gear less and blazing torque of (168 ft-lb). When it comes to it pricing then this fabulous piece of technology has a pretty hefty price tag of approx US$38000. So, if you cannot afford to purchase this bike… have a look at this amazing video at least and indulge yourself in the techy world.