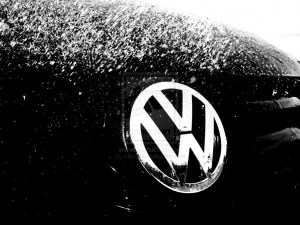 Amidst the challenging trading conditions in South Africa, the Volkswagen Group succeeded in maintaining the leading position in the passenger seat car segment in the first quarter of 2014. The company has lived up to its reputation or sterling performance and quality cars and thus rules the major chunk of the South African automobile market consistently.
In the first quarter of 2014 Volkswagen witnessed total sales of 26 127 (26 858; -2.7%) units and a market share of 23.9%. Inspite of the grueling conditions Volkswagen has set the the tone of trading for the rest fo the year in South Africa. The elements of weak exchange rate, pressure on holding income and shaky confidence will drastically effect the the trading conditions in the country. In a statement made by Petra Hoffmann, Director: Sales and Marketing at Volkswagen Group South Africa, he showed subdued confidence by stating that the passenger car market will take a nosedive of 4% in 2014 as compared to that of 2013.
The brand however shows growing prospects due to its superior and consistent performance. In the total vehicle market in South Africa, the Volkswagen Group sold 28 247 (29 409; -3.9%) vehicles and gained a market share of 17.6% with Polo and Polo Vivo being the top most popular models of the quarter.

Super Bowl Commercial 2014 – Volkswagen "Wings" by FanReviews