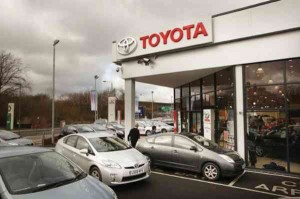 High Recall Rates By Automobile Giants
With the announcement of one of the largest recalls of 6.39 million vehicles world wide by Toyota has caused frenzy among motorists globally. This high rate of recall by Toyota, General Motors, Ford and other companies has brought into question the reliability of the automobiles worldwide. The alarming question in the minds of many has been the complete and total absence if recall in numerous countries one of which happens to be Nigeria.
Presence of Faulty Cars in Nigeria
Toyota Japan which is the leading automobile manufacturer priding itself in producing state of the art quality vehicles has been going through the process of one of the highest recalls ever in the history of automobile industry. Few of the 27 models that have been sold around the world including Yaris, Camry and RAV4 ave always been in high demand in Nigeria. These vehicles face numerous electronic and mechanical issue that have yet to be resolved. Following the lead General Motors and BMW has also resulted in recalling millions of cars worldwide facing explicit issue resulting fatalities. Inspite of such measures being taken to safeguard the reputation of the brand worldwide there has been a dire absence of recalls in Nigeria claiming dealers and individuals received no information whatsoever relating to the issue. It has been brought to light that the representatives of these automobile giants are more interested in making sales in Nigeria rather than after sales services that are strikingly lacking as compared to those provided in the west. According to numerous journalists and public officers there has been considerable friction shown by numerous auto brands in facilitation of auto repairs in Nigeria.
Need For Awareness
Numerous auto dealers have been dumbfounded with the news that the recall had been announced knowing of no such information whatsoever. There is a rapid need of of awareness campaigns in Nigeria to equip individuals and dealers with the up to date news and actions to be taken on auto company's part.