Zimbabwe is a landlock country so like any other used car exporter, who use sea as the medium of transportation, it was a challenge to cater this market. SBT Japan has invested greater amount of resources to best satisfy the transportation need of this country. Previously it was about placing advertisements in newspapers online and offline, yet the response had greater area of improvement.
SBT In Zimbabwe
In past many of our customers wanted us to be with them. They suggested us to enhance our presence, so we came on their local roads. We are happy to find that our customers are at complete ease and we are able to capture the market of Zimbabwe because of this. The first thing that we wanted our customers to know was that we have come to them.
We placed billboards on the busy road junctions. As according to our customers this particular strategy has worked quiet well, and has given a new spirit to customer relationship.
On the Enterprise Road on the way to Highlands, just after Newlands Shopping Center, we placed a billboard for you.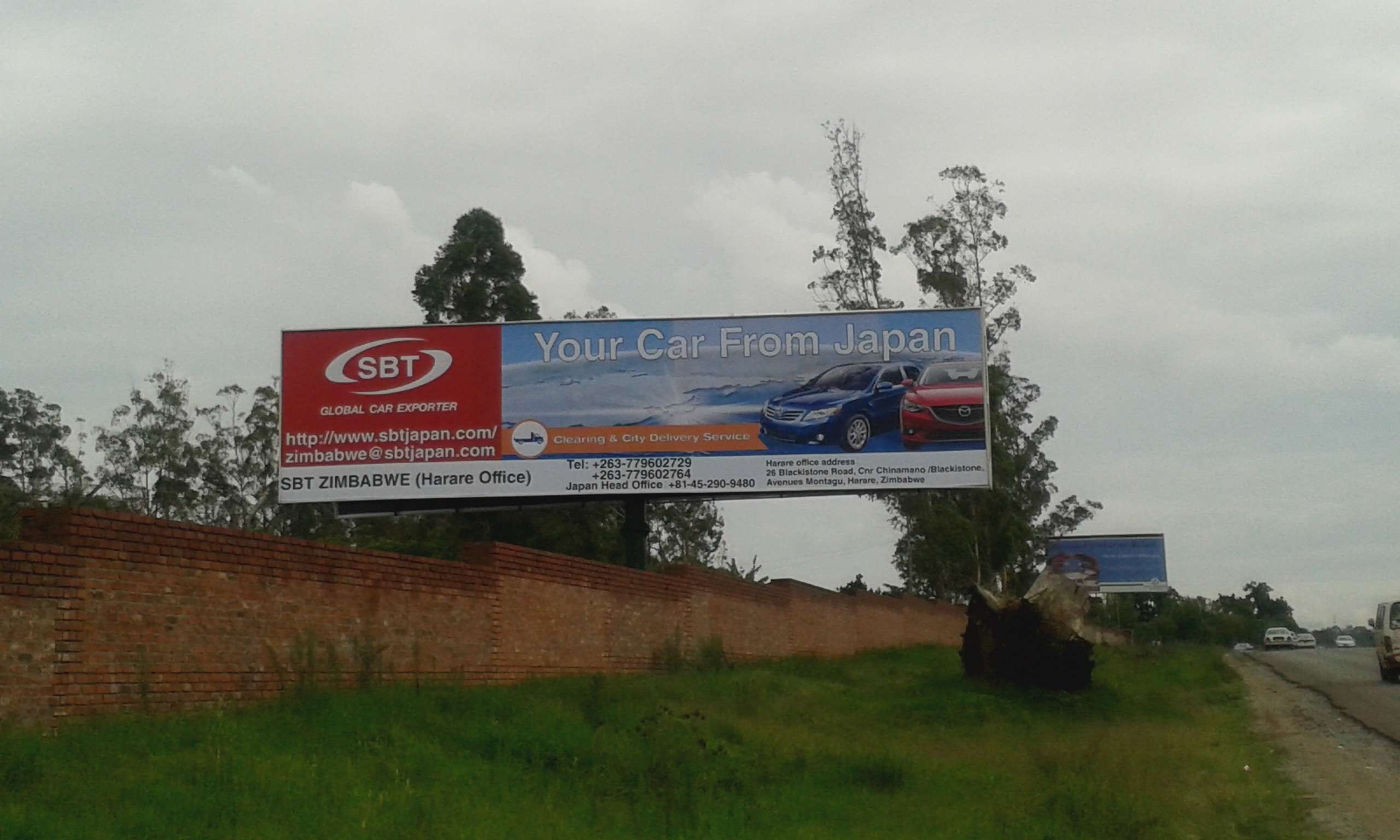 Here is another one along Simon Mazorodze road, just after Star FM on the way to town. Do make sure that you do see it when passing through that road.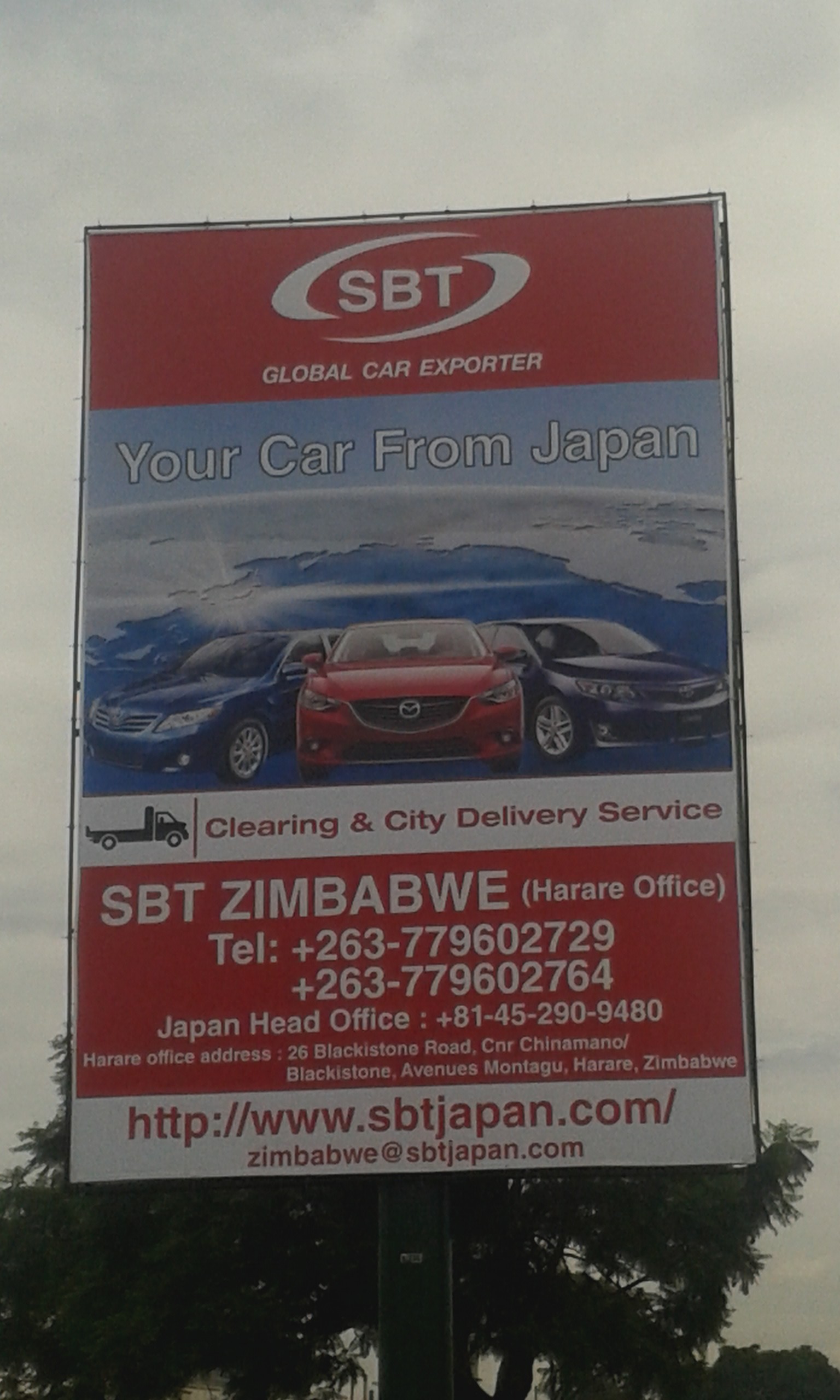 We encouraged our staff to spread the news about us being near you. For that each of our staff distributed flyers on different roads of Harare, Bulawayo, Mutare, Gweru and Masvingo.
Here is the picture of our employee telling details to our potential customer: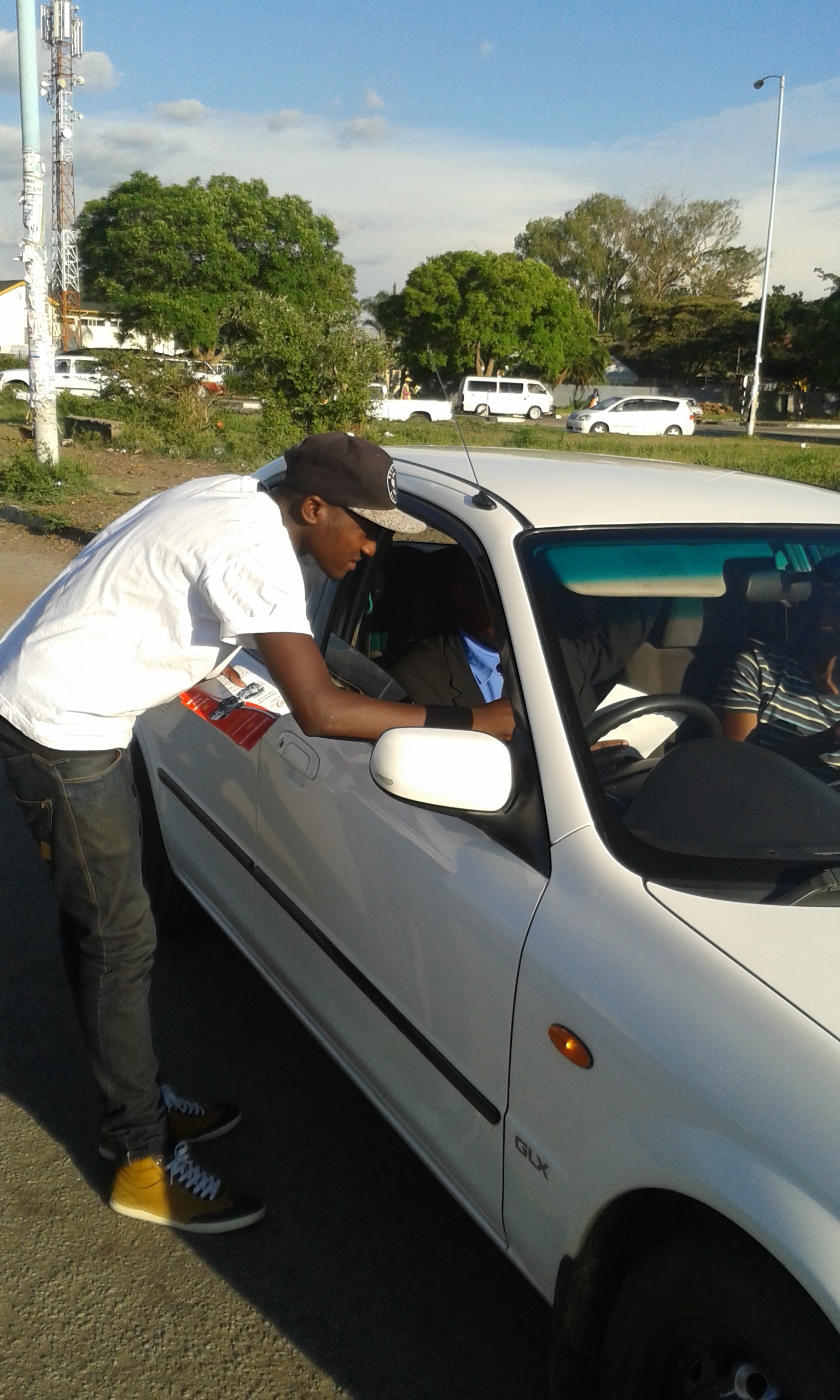 Here is one of our other employee with pamphlet: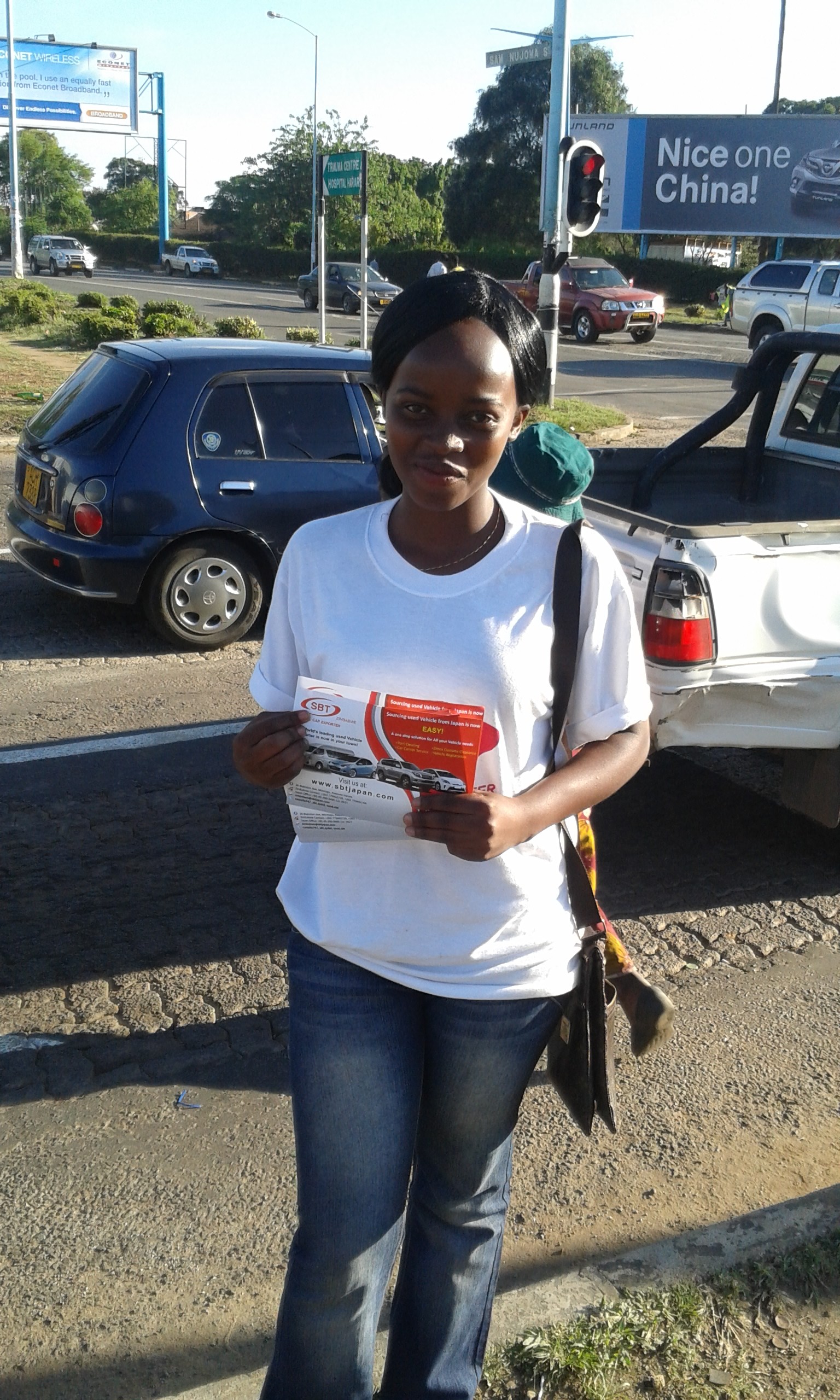 And guess what? Our Manager was also part of the process.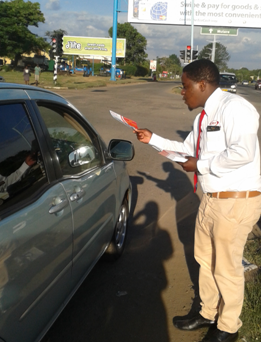 We also did Combi branding on different vehicles, so no one miss out the news. It was mostly done on Hiace, the vehicle that our Zimbabwean customers prefer to import from Japan.
The Blue commuter is branded with SBT Japan: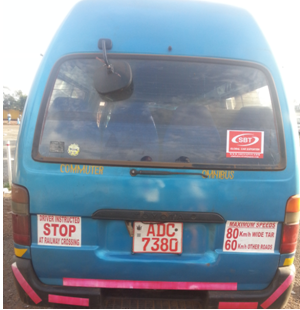 Here is the black knight, ready to tell the world that SBT is here: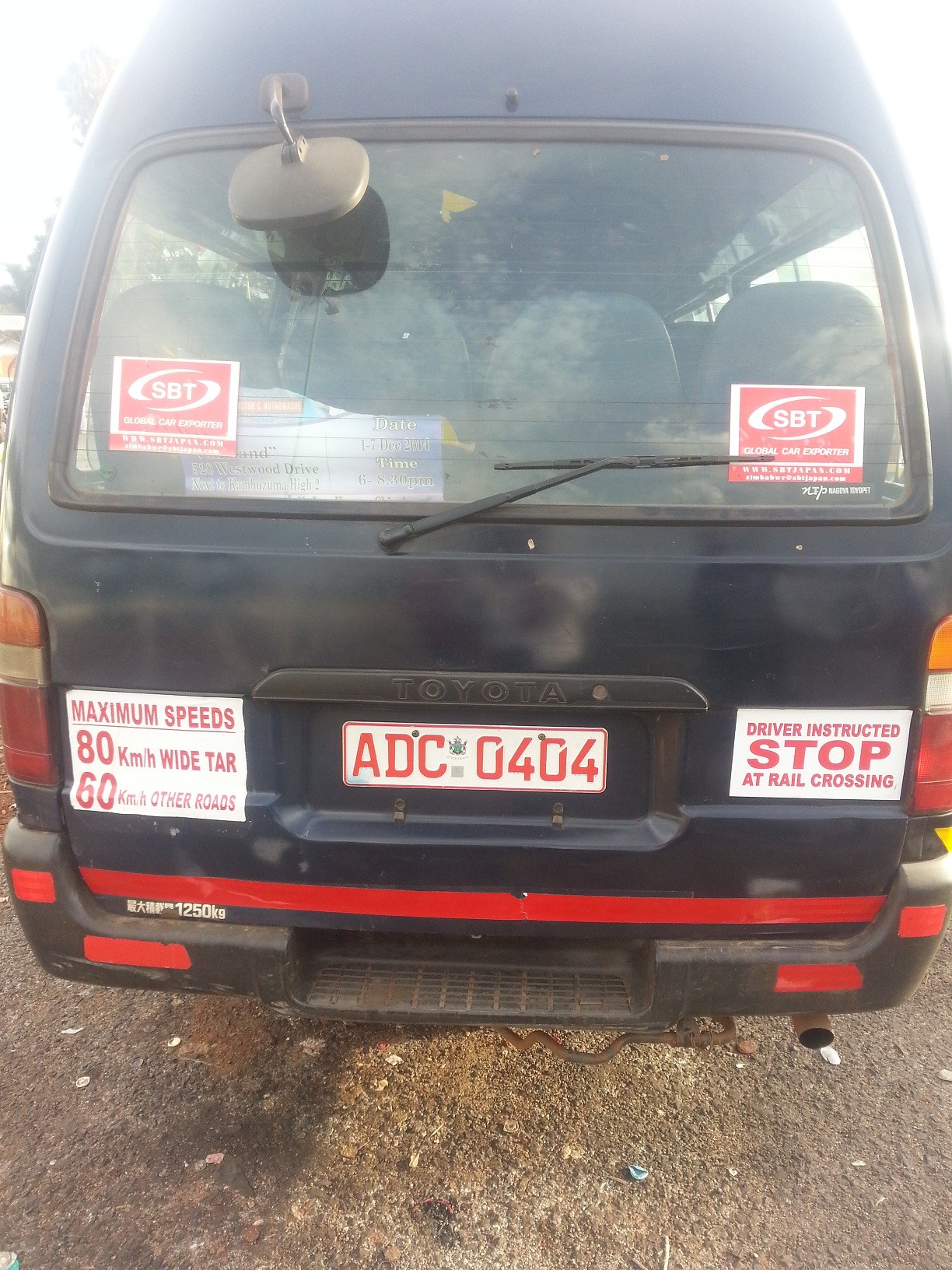 Here is white vehicle showing SBT Japan.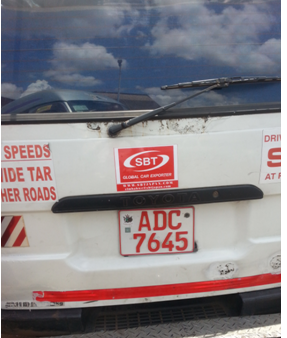 Our Harare Office
SBT Japan came up with a strategy to touch hearts of those who matter to us. We wanted a medium to get in contact with Zimbabweans. So we inaugurated a new office in Zimbabwe with staff hired from your community. The office is located at the prime location of Harare at 26 Blackistone Avenue Montagu, with interior that make you feel like home. You can easily visit us and discuss your need for car. We have trained our staff to cater to your needs and provide you the best solution for you.
Here are the pictures of the interior of our office, where we welcome all our customers with open arms.
Starting off with reception the first entry point; the branding is done to show that you are at right place: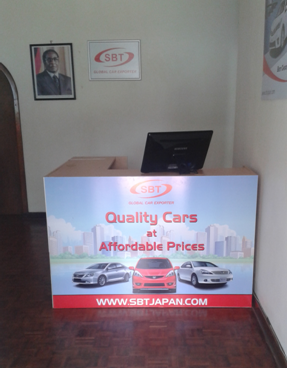 The standee is also there to give a touch of experience we provide: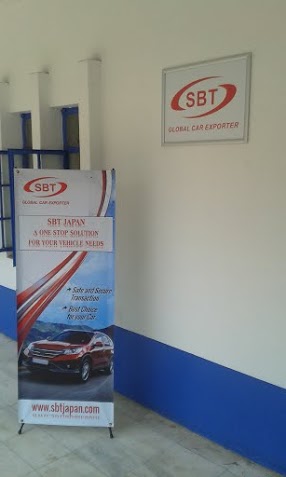 The office desks arranged in manner, depicting our common workplace philosophy: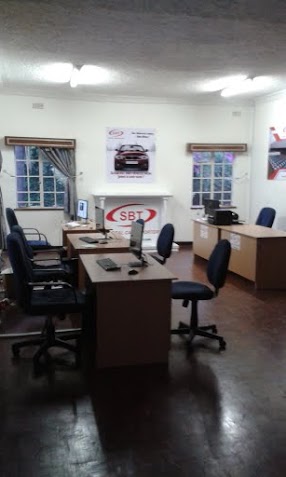 These strategies made us more close to our family in Zimbabwe. Yet there is much more to come.
We Thank You For Welcoming us As part of your family!
We promise to satisfy your transportation need through our quality cars and excellent services.