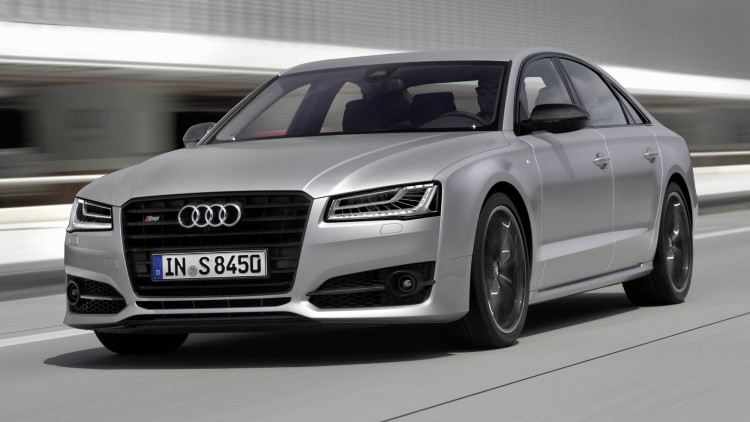 More power, more driving fun, more technology: The V8 biturbo engine in the Audi S8 plus makes 605 hp – and thus marked, according to development director Ulrich Hackenberg the maximum torque of the four-liter is 700 Nm and can be increased by Overboost briefly up to 750 Nm.
Increased by 85 bhp is reflected in the performance figures: The Maxi-sport sedan sprints as required in just 3.8 seconds from 0 to 100 km / h. The usual limitation to 250 km / h increased to wish generously to a maximum of 305 hours kilometers. The minimum consumption should be just like the S8 at 9.4 liters per 100 kilometers.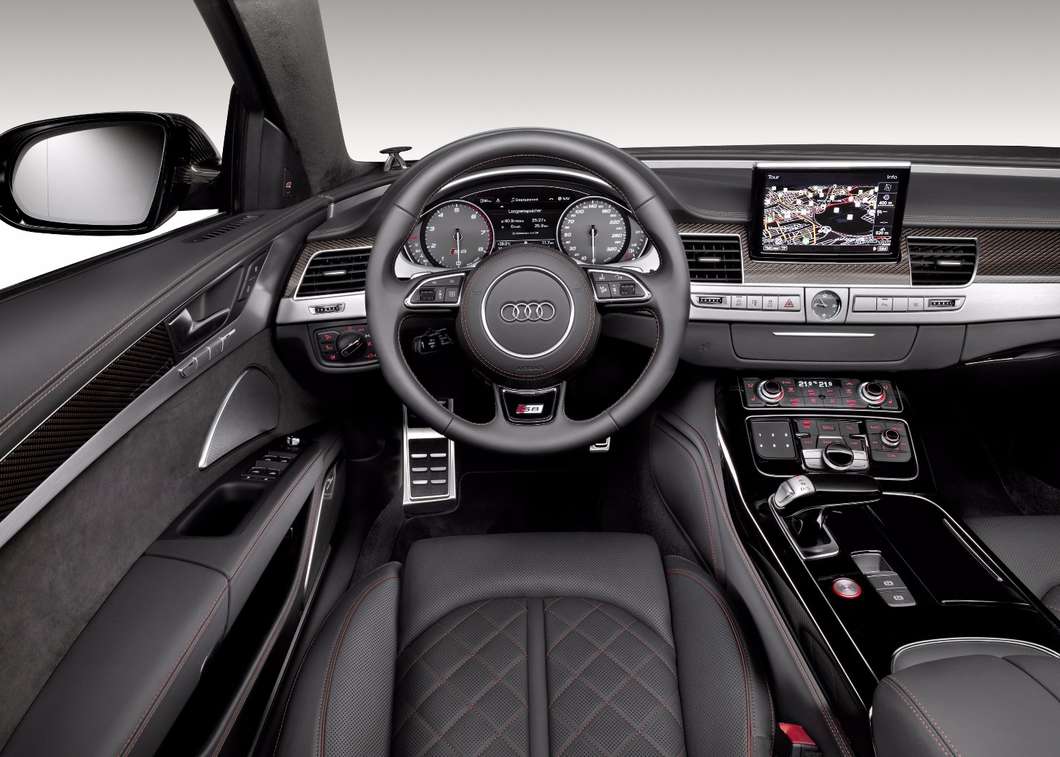 The technical effort for the extra horsepower is enormous. It ranges from changes in motor control with an increase of engine speed and boost pressure on exhaust changed up to the inner geometry of the exhaust gas turbocharger, whose efficiency has been optimized. The awesome power passes via an eight-speed tiptronic to all four wheels. Specially tailored to the S8 plus are also the adaptive air suspension and dynamic steering.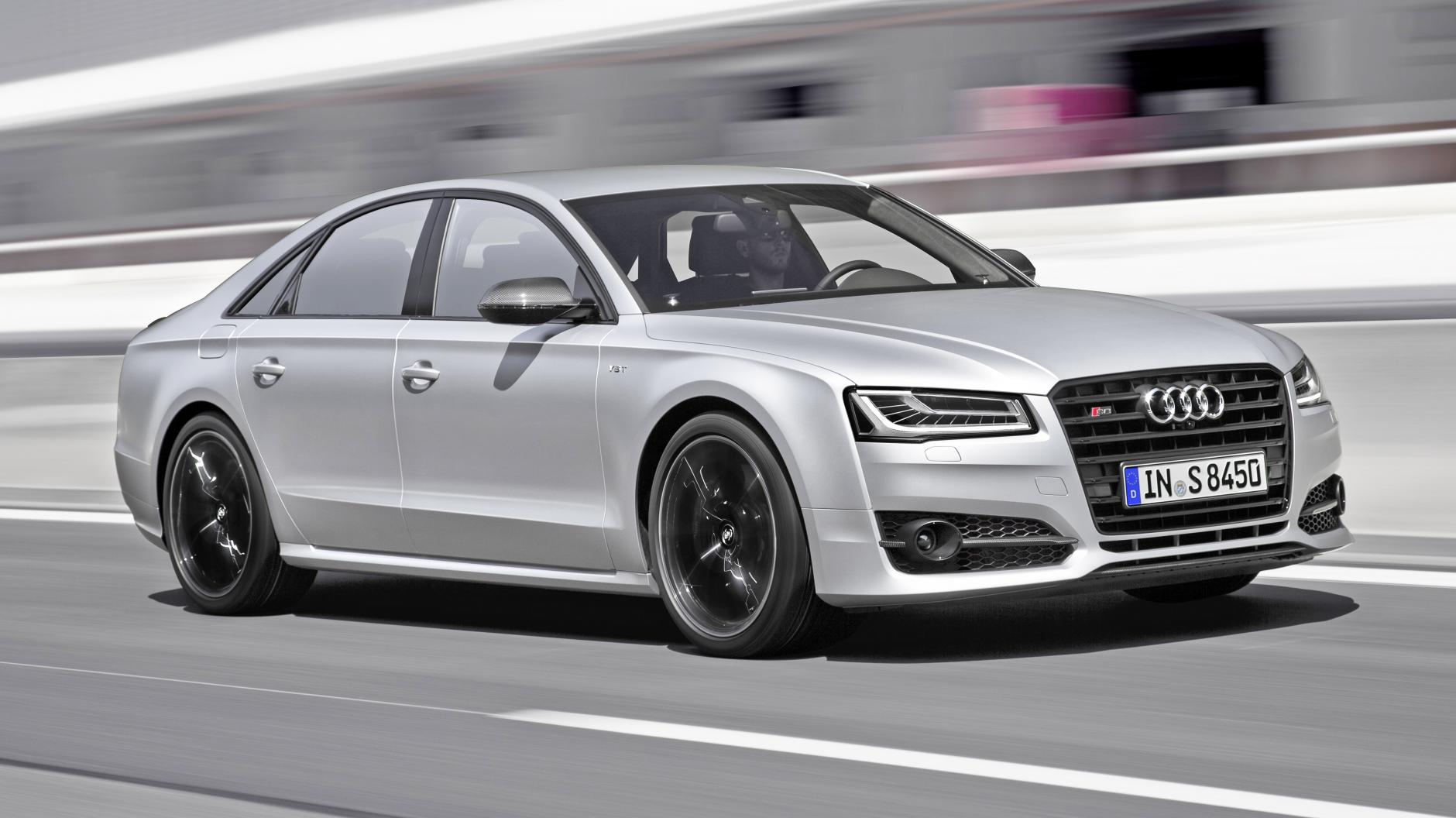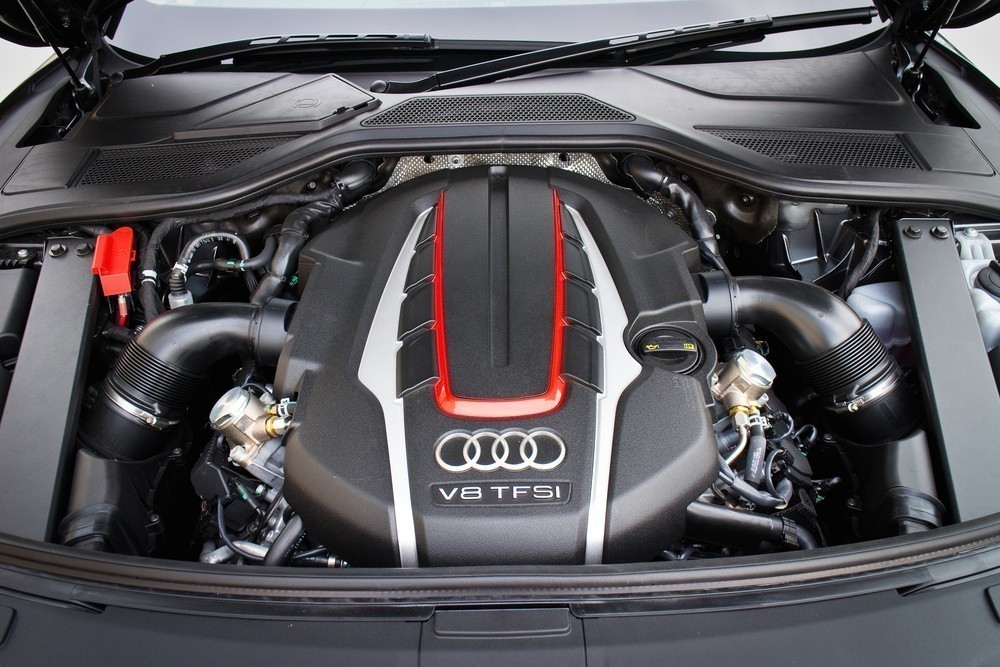 S8 plus headlights with matrix LED technology is the standard for good visibility even at night. The high beam is divided into each 25 small LEDs, the increase depending on demand and can be dimmed or switched off. Inside, black full leather with contrast stitching, brushed aluminum and piano lacquer dominate. In addition to the dynamic package also a package of assistance systems, a four-zone deluxe automatic air conditioning, a Bose surround sound system are installed as standard.