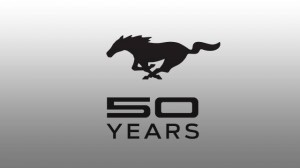 Ford Mustang Stuns AGAIN!
Ford stunned the whole world when it marked the 50th anniversary of tis most famous and beloved vehicle, the "Ford Mustang!". In order to pay tribute and homage to the world class vehicle with a tremendous fan following Ford decided to launch the 2015 Mustang the same way the original one was introduced 50 years ago. The stunt is no less extraordinary now when the vehicle was showcased at the top of the Empire State Building on the 86th floor wowing the New Yorkers to witness the master piece on the sky scraper.
Making The Impossible Possible
The feat was made possible in a matter of mere 6 hours inspite of the disturbing weather conditions including snowfall and rain. Partnering up with Ford's auto supplier DST, the latest sports car was cut up into pieces in order to fit the 36 inch wide elevator. The part were moved to the 86th floor where they were assembled in the limited duration of time. The DST workers claimed that they had practiced the routine operation numerous time in their workshop with a mock elevator present like a race car's pit crew where every minute is vital and every second crucial to the success of the project.
Wowing The World
The strenuous efforts resulted in an outstandingly impressive show highlighting the capabilities and the style Ford works with every day. The publicity stunt was highly placed due to the tremendous challenge that only few if any are able to ever achieve.