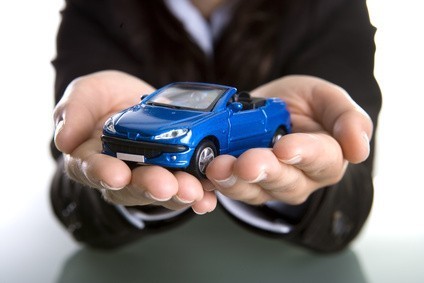 If you are buying a used car for the first time, you should ponder some important points before you move on. Investing your hard earned money in something which is not worth paying is not what smart buyers do, with the use of technology, searching some informative and useful used cars buying tips and considering those steps while buying can make a difference. You can end up buying a very well-maintained used car by following these simple steps:
 The first and foremost thing before you approach a used car seller is to decide which car do you really want? what are your actual requirements? Your family size, your driving habits and your budget.
Once you are done with the decision of buying SUV, Sedan, Mini-van or Sports Car you should move on to look around for a reliable seller online or offline.
 There are numerous used cars sellers online and offline, you have to pick the one which is giving best customer support, shares complete company details, car details with pictures, offers shipping and inspection and lowest cost.
 If you can visit the yard where the cars are parked it is best opportunity to inspect the vehicle yourself. You should start with car paint, if there are few parts or spots painted that's not an issue. But, if 2-3 major parts like doors, hood, roof are re-painted or discolored there is a possibility that the car might have gone through a major accident.
If you are buying a  Japanese used Car you should compare the car's condition with the inspection sheet.
 When inspecting the car manually, you should check the car's engine by checking under the hood situation, check the oil filler it should be free of rust and then check battery.
 You should also check the tires, they should be worn evenly and should match this can be checked even in pictures.
 The vehicle history reports should be read carefully, the most common discrepancies in such reports are of accidents and mileage. The vehicle history reports are not provided by online sellers but if you are buying car from a used car dealer or private seller you can ask for the report.
Check the car's exterior that there should be no corrosion, it might be a salvaged vehicle or flooded one therefore it can be a waste of money after a short span of time.
Most online used car sellers share car pictures and provide auction sheets. It is highly recommended to check the Japanese used car with the auction sheet, the inner parts should be checked on receiving the car and any flaw should be reported immediately.
The used cars sellers online, immediately release the documents of the car on receiving a certain portion of the payment. If the company failed to do so you should file a dispute to the online payment gateway you have used.
The offline used car purchasing is quite different than the online used car purchasing. Therefore when the car is not in front of you it is way too difficult to judge if the promised unit is exactly what the company committed to deliver.
If buying the car offline, one should take test drive before making final decision. In a case of online purchasing test drive is not an option therefore asking the mileage and getting the inspection certificate is a must.
There is room for bargaining in used cars as compare to new cars, since new cars are offered with company price and sold at dealer's showroom.
Check the registration number of the car, this will reveal if the car was stolen, under lease or used in any criminal act.
Used cars have low depreciation value as compare to new cars, besides that they are cheaper and can be resold  easily. Buy new or used cars but spend time in gathering information, doing research about market price, car's specs and complete details about the seller.