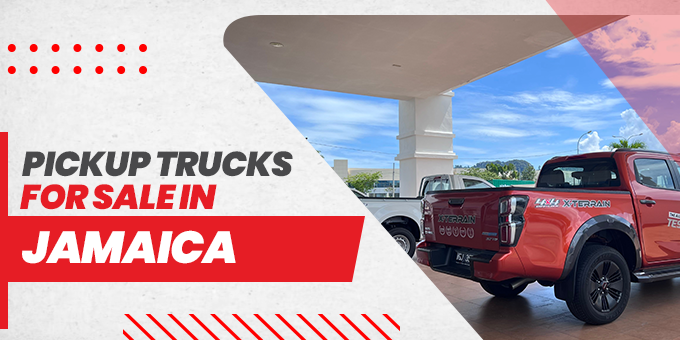 Worldwide, transport owners can witness the use of mini and large-heavy trucks. Consequently, they have a wide range of utilization in carrying construction items and shifting stuff. Whether small or heavy, trucks have plenty of features and specifications. Moreover, they are used for regular work in the field and to transfer goods from companies to retailers or consumers.  
As a result, truck sales are at their highest point for most of the year. Therefore, the companies constantly compete to offer something more productive and newer to attract truck dealers to sell most of their pickup trucks for sale in Jamaica.  
On the other hand, several cars for sale in Jamaica are indeed available for purchase. However, this wide variety of options may make it more difficult for customers wanting to buy or lease cars for sale in Jamaica. 
Most Popular Trucks in Jamaica 
Since the launch of mini trucks, pickup trucks for sale in Jamaica have always been accessible and energetic automobiles.  
The local artisans and farmers have conventionally used these cars for sale in Jamaica as workhorses. With their Sport Utility Vehicle looks, versatile effectiveness, and off-road capability, pickup trucks in Jamaica are becoming increasingly prevalent as a standard method of conveyance.  
Moreover, a comprehensive variety of high-end pickup trucks for sale in Jamaica are easily available at SBT Jamaica. However, many of these pickup trucks are equipped with standard features and luxuries. These features include: 
1. Touchscreen Entertainment Systems 
2. Automatic Climate Control 
3. Leather Seats 
4. Driver & Pessanger Airbags 
Let us look at some of the best and most reasonable pickup trucks for sale in Jamaica: 
A full-size truck with plenty of space for legs in the rear seat can be your better decision if you travel with a large group. However, a medium truck will be wise for traversing crowded city streets while maintaining modest monthly installments and gasoline costs.  
A midsize truck can reach 60 mph in 7.3 seconds, which is a decent time. The transmission rarely has trouble finding gears uphill, but it can occasionally be slow to downshift on smooth roads. In everyday driving, the brakes are stable and easy to control. 
Among midsize pickups, the 2020 Chevrolet Colorado is a well-liked option. Colorado receives high marks from many dealers for its potent V6 engine, comfortable ride, and user-friendly cabin controls, each of which helps to make it a practical daily driver.  
In addition, it's the only midsize truck with a diesel engine as a substitute. However, a Chevrolet Colorado costs approximately JMD 4,112,849 to JMD 6,854,748 per region.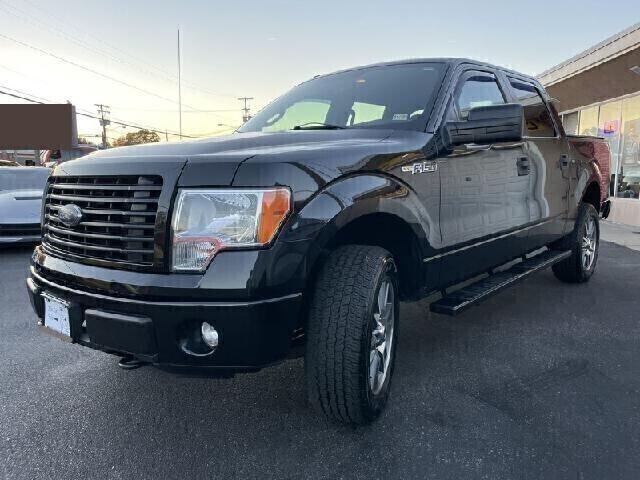 A complete pickup can offer the most adaptability in terms of reliability, baggage capacity, and luxury if you are ambitious and like to drive a motorbike or tow a big camper. The 2020 Ford F-150 has exceptional load and towing capabilities thanks to its lightweight aluminum body panels and bed, which weigh less than conventional structural steel. 
There are various engines, including forthcoming full electric and gasoline hybrid options; even from the hybrid version, the maximal towing capacity is staggering. Moreover, with an entertainment system of a 12-inch screen that is simple to use, other truck-friendly features are available, such as an onboard generator. 
When properly outfitted, the full-size Ford can pull up to 13,200 pounds and have a maximum weight of much more than 3,000 pounds. With ease, you can pack the F-150 loaded with vacation supplies. The price set by the company can vary as per the region. Ford F-150 ranges between JMD 6,854,748 to JMD 11,272,253.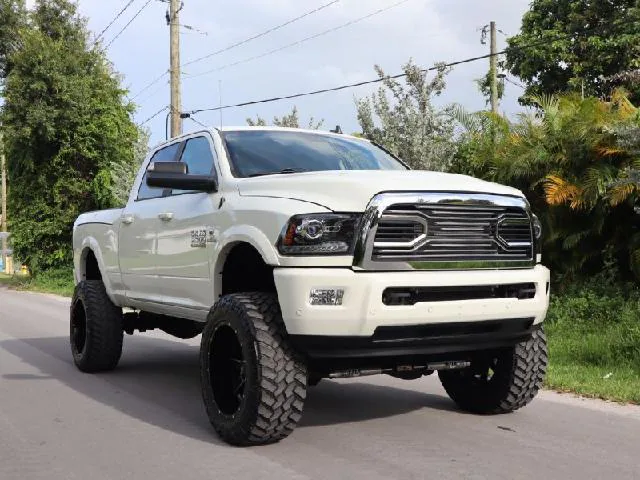 Only a heavily loaded pickup can assist you if your firm needs considerable cartage or towing. These models have a more potent shock absorber and bulkier chassis to tow large trailers and carry huge loads. The 2020 Ram 2500 blends comfort and practicality with its towing solid and carrying capacities.  
With remarkable torque and power with the available diesel engine, flexible high-tech interior, especially on pricier trims, peaceful interior, and comfortable seats for such a large vehicle. Ram 2500 can satisfy the needs of the maximum consumers, even if they are towing up to 19,780 pounds and hauling as much as 4,050 pounds, by finding the ideal balance between ride and horsepower.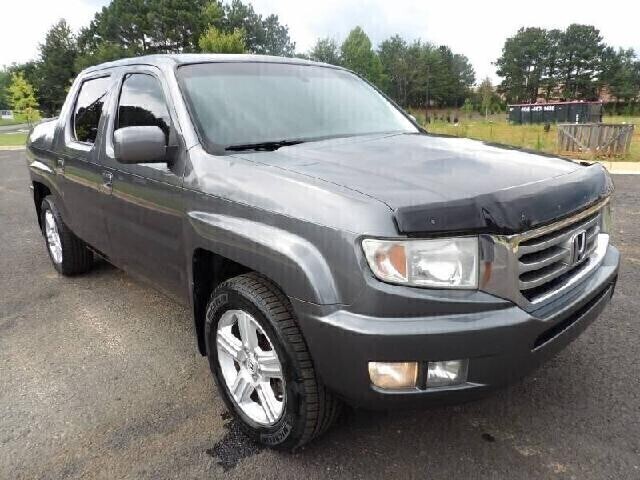 Before sporting events and concerts, camping has evolved into more than just a light-hearted activity; for many devotees, it has become a sincere ritual. Additionally, while a car can come in handy in an emergency, devoted followers may prefer a pickup truck.  
The midsize 2020 Honda Ridgeline is a good alternative. The Ridgeline has an icy chest-style under-bed storage container that is lockable and has a plunger. Moreover, it has a fantastic dual-action tailgate that can swing out to the side or open downward. 
Die-hard truck owners may mock the Ridgeline's payload's ability of 1,580 pounds, but this truck isn't designed to transport scrap metal.  
In addition, the large lockable in-bed trunk, versatile two-way tailgate, and large crew cab are cozy and beautifully polished. The inside comforts and optimum comfort are all provided, and the cargo space is enough. With all these, the Honda may cost you around JMD 5,788,454 to JMD 6,854,748.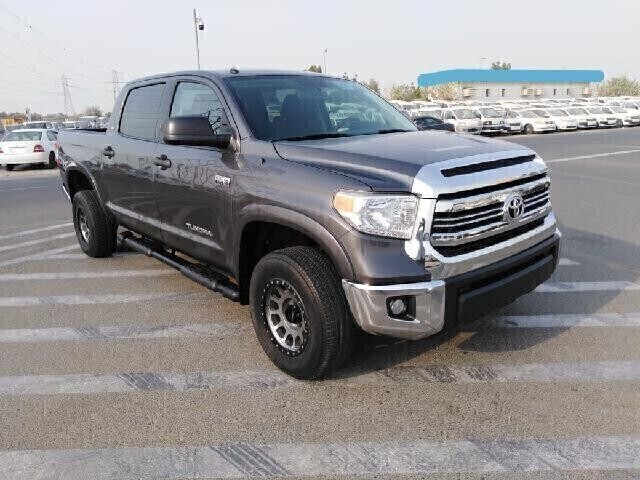 The Toyota Tundra, designed and manufactured by one of the leading Japanese automakers, Toyota Motor Corporation, has been engineered for adventure. Moreover, the Toyota Tundra is a four-door, full-size pickup truck known for its off-roading capabilities. 
The first generation of Toyota Tundra was launched in 2000, and since then has been one of the most popular pickup trucks in Jamaica. Furthermore, the Toyota Tundra is expected to last between 200,000 to 300,000 miles if maintained well. 
Besides, the Toyota-designed and manufactured Tundra has an automatic transmission in both rear and four-wheel drive models. On the other hand, unlike other local pickup trucks, the Toyota Tundra does not possess an automated four-wheel drive (4WD) option. 
Even though the Toyota Tundra price is higher compared to the Jamaican competitors, but the basic level trim would cost less. Moreover, with all the standard specifications, the Toyota Tundra may cost you around JMD 5,045,061 to JMD 6,854,748. 
The basic level trim possesses standard features such as a coil-spring rear suspension and a twin-turbo V6 379-hp engine.  
The Final Word 
Japanese-made pickup trucks for sale in Jamaica are the vehicles we frequently see on the road. However, it is no wonder why these pickup trucks have gained popularity in Jamaica. In addition, they offer remarkable qualities, resilience, fuel efficiency, consistency, great performance, and affordable prices. 
The Japanese pickup trucks for sale in Jamaica are built with good consistency, fuel efficiency, a powerful engine, comfortability, and extraordinary strength. As a result, they are famous and most preferred vehicles throughout Jamaica. If you need top selling used cars for sale in jamaica Visit SBT Jamaica Today.