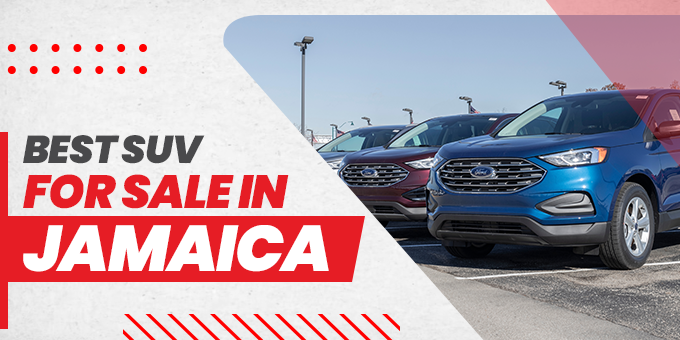 Jamaica, a Caribbean island nation, is known for some of the most popular tourist attractions, such as The Blue Mountains, the Nassau Valley, the Black River Gorge, Discovery Bay, and the Cave Valley. Tourists across the globe are drawn to the Caribbean country Jamaica to enjoy the holidays.  
Besides, natives in Jamaica are progressively more persuaded to buy secondhand Japanese cars for sale in Jamaica due to improved economic conditions and increasing income. However, some natives in the Caribbean country prefer buying registered vehicles designed and manufactured in foreign countries as Jamaica's economy is rising, and they can afford to buy branded cars. 
Used SUVs for sale in Jamaica are extensively sought after by buyers in the Caribbean country due to their stylish looks, affordable prices, and reliable driving capabilities. As a result, the import of used Japanese cars to Jamaica has increased each year. Therefore, you can import your preferred vehicle from Japan without difficulty from SBT Jamaica. 
Furthermore, buyers in Jamaica prefer buying Sport Utility Vehicles designed and manufactured in Japan due to their performance and fuel efficiency.  
The cars designed and manufactured in Japan are Jamaica's most popular and most sold vehicles. This is because they possess extraordinary qualities such as resilience, fuel efficiency, consistency, great performance, and affordable prices. 
Automobile Industry In Jamaica  
The automobile market in Jamaica kept growing slowly in 2022. Conversely, it has reported positive growth in the second and third quarters. Conversely, the vehicle market in Jamaica has been moderately steady, reporting approximately 5,000 to 5,500 unit sales annually.  
However, the country hit the best sales number in 2015 (5,576 units). On the other hand, the trend boarded on a negative track in 2017 as the market fell, selling only 3,776 units. As a result, the industry was down by more than 30% from the previous year.  
However, in 2019 the automobile industry performed better than the previous years. The year 2019 ended with 7,176 unit sales despite the Coronavirus outbreak.  
Best SUVs For Sale In Jamaica 
When looking to buy SUVs for sale in Jamaica, you must consider factors such as the price of the SUV, the brand of the SUV, resale value, maintenance costs, spare parts accessibility, etc. Here are some of the best cars for sale in Jamaica: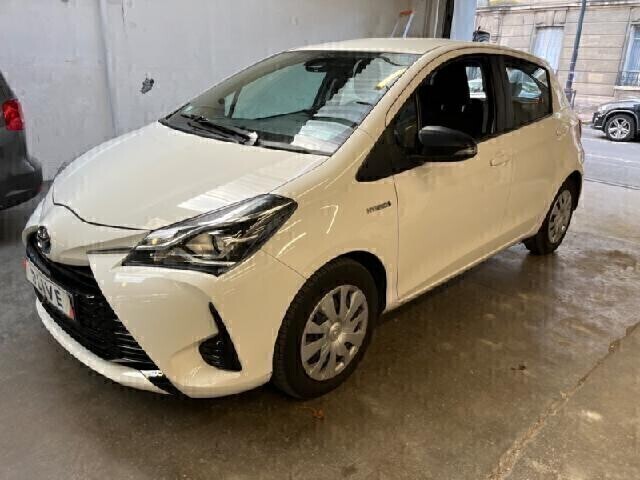 Toyota Yaris, designed and manufactured by one of the leading Japanese automakers, Toyota Motor Corporation, has successfully re-established its legendary status as a distinctive Sport Utility Vehicle (SUV). Moreover, one of the major USPs of the Toyota Yaris is the interior and exterior design of the car.  
Along with the car's thoughtful design, the other factors that contribute to the success of the vehicle include:  
Excellent Material Usage  

Fuel Efficiency 

Safety & Security 

Low Cost & Low Consumption 
In addition, Toyota Yaris is an eye-catching SUV for sale in Jamaica that Jamaican families most prefer. Jamaican residents have a strong wish and significance for this amazing Sport Utility Vehicle. Besides, SBT Jamaica allows natives to decide to import it quickly and safely without hassle.  
Specifications At A Glance 
1496 CC Engine Displacement 

42 Liters Fuel Tank Capacity 

Anti Lock Braking System (ABS) 

Driver & Passenger Airbag 

DOHC Valve Configuration 

Brake Assist 

Central Locking 

Driving Experience Control Eco 

Multi-Information Display With ICO Indicator 

Waterfall Design Instrumental Panel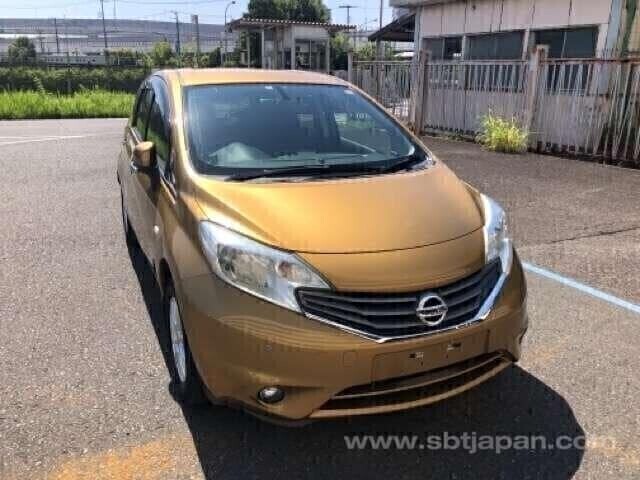 Nissan Note, a five-door hybrid Sport Utility Vehicle, is high in demand and affordable in price compared to its competitors, including Honda Fit, Kia Venga, Honda Jazz, etc. Besides, the futuristic look and the fuel efficiency make it different from its competitors.  
Nissan Note is popular among younger age Jamaicans for an exhilarating and fun-loving driving experience. In addition, Nissan Note was initially manufactured and released to Japanese and European automobile markets in 2004. But, after five years, the vehicle was launched in the United Kingdom of Great Britain and marketed all over the world.  
With respect to the design, engine, and other features, Nissan Note is classified into three generations:  
E-11 – 2004 to 2011 – First Generation  
E12 – 2012 to 2019 – Second Generation 
E13 – 2020 to Present – Third Generation  
Nissan Note ranges from 1200 CC to 1600 CC and is famous in all the Caribbean countries for its expediency, fuel efficiency, and space.  
Specifications At A Glance 
1.6L DOHC 16-Valve 4-Cylinder Engine 

109 @ 6000 Maximum Horsepower @ RPM 

Electric Power-Assist Speed-Sensing Steering 

Manual Tilt Steering Column 

7 inches color touchscreen 

Day-Night Rearview Mirror 

107 @ 4400 Maximum Torque @ RPM 

Front & Rear Cupholder 

Front Disc & Rear Drum Brakes 

Anti Lock-Braking System (ABS)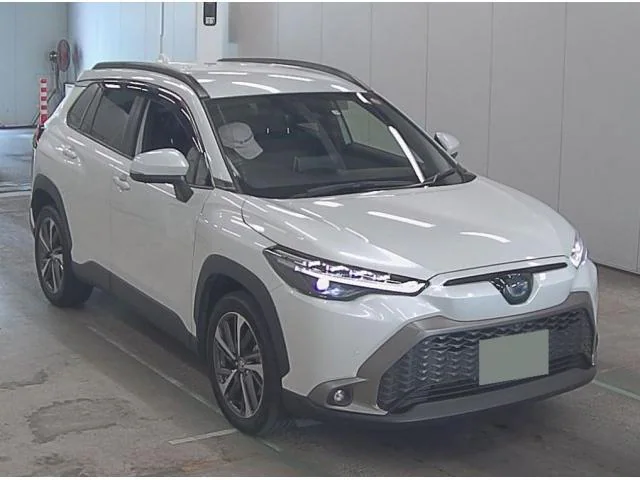 Toyota Corolla Cross, launched in November 1966. Being awarded the world's best-selling Sport Utility Vehicle in 1974, Toyota Corolla Cross has been the top-selling automobile across the globe, surpassing Volkswagen in 1997.  
Additionally, Toyota Corolla Cross comes in front-wheel drive and four-wheel drive. On the other hand, Toyota designed and manufactured the first generation of the Toyota Corolla Cross in 2020. Besides, Toyota Corolla Cross comes in three different variants: 
1. Toyota Corolla Cross L 
2. Toyota Corolla Cross LE 
3. Toyota Corolla Cross XLE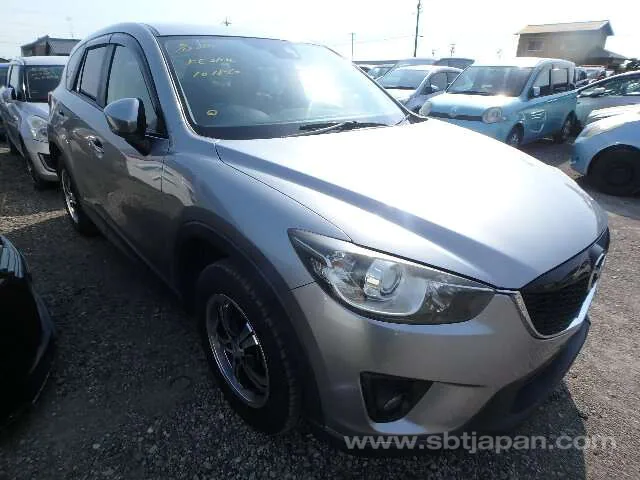 Mazda CX 5 is one of the most fuel-efficient Japanese Sport Utility Vehicles. It is a compact Sport Utility Vehicle with a robust 2.5 turbo engine that can go up to 250 horsepower. In addition, Mazda CX 5  launched an All-Wheel Drive Vehicle.
From impressive design to exceptional handling, advanced Mi-Drive tech to safety and security, Mazda CX 5 covers it all. As a result, Mazda CX 5 is one of the best SUVs for sale in Jamaica. 
In addition, Mazda CX 5 is a comfortable and consistent vehicle that people of all ages in Jamaica prefer. The car is designed and manufactured with eye-catching interior and exterior qualities that have helped SBT Jamaica sell it all over Jamaica. 
Specifications At A Glance 
4-Cyl 2.5 Liter SKYACTIV-G Engine 

Six-Speed Automatic Transmission with Manual Mode 

Apple CarPlay and Android Auto 

Climate Control 

Power Locks 

Front and Rear Bumper Trim Package 

Power Windows 

Brake Assist System 

Electronic Brake Distribution 

Alloy & Leather-Trimmed Steering Wheel 
The Final Word 
The residents of the Caribbean country Jamaica prefer the most fuel-efficient Japanese Sport Utility Vehicles (SUVs) over other vehicles. However, if you are looking to import cars for sale in Jamaica, it is recommended to contact SBT Jamaica to avoid all the hassle of importing a vehicle. 
Whether you want to buy the latest trims or used Japanese SUVs, the professional sales team at SBT Jamaica will ensure that you get the vehicle at the best prices. Moreover, SUVs for sale in Jamaica are manufactured with good dependability, fuel efficiency, a high-performance engine, out-of-the-box features, and remarkable stability that is perfect for your family's needs.