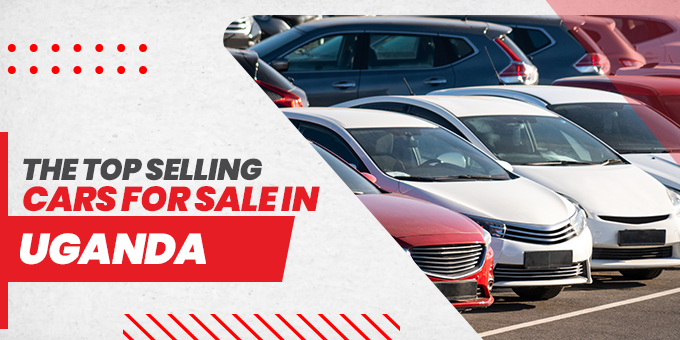 The trend of buying and selling Japanese cars is at its peak in almost every country. Whether in Uganda, Kenya, or Sri Lanka, Japanese cars have still won the concrete trust of the passengers.
Top Cars For Sale In Uganda
For those who befriend the roads and love to whirl in their cars, SBT Japan has the best and the most renowned car collection. This blog will help you run a glance at the most in-demand collection of cars for sale in Uganda. Look Here
Toyota Wish – The Ultimate Level Of Driving Comfort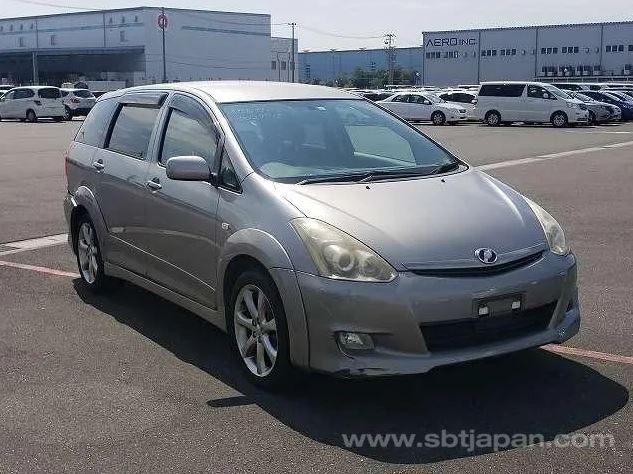 Toyota has always been up to the mark regarding protecting its passengers. Every car model launched by the company is always better than the previous generations of car models.
In terms of safety and reliability, Toyota Wish has been a star for car owners. The first ever model of the car was introduced in 2003. With every new generation of the Toyota Wish, the car's security features have been improved.
Toyota Wish is a powerful vehicle with an engine capacity of 1800 CC and 4 cylinders. The car is enabled by petrol, and the engine produces less noise. For those looking for a remarkable driving experience, Toyota Wish is just the right choice for you.
Specifications Of Toyota Wish
1. Engine Type – Petrol
2. No of Cylinders – 4
3. Engine Displacement – 1794 cc
4. Cylinder Configuration – In-Line
5. Horse Power – 132 HP @ 6000 RPM
6. Compression Ratio – 10.0:1
7. Torque – 171 Nm @ 4200 RPM
8. Valves per Cylinder – 4
9. Fuel System – EFI
10. Valve Mechanism – DOHC 16 Valves
11. Max Speed – 180 KM/H
12. Suspension – Front and Rear Double Wishbone Suspension
13. Brakes – Front: Discs, Rear: Drums
14. No Of Airbags – 2
15. Rigid frame
16. Suspension Alloy Wheels
17. AM/FM Radio
18. Remote Boot/Fuel-Lid
19. Automatic climate control
20. CD Player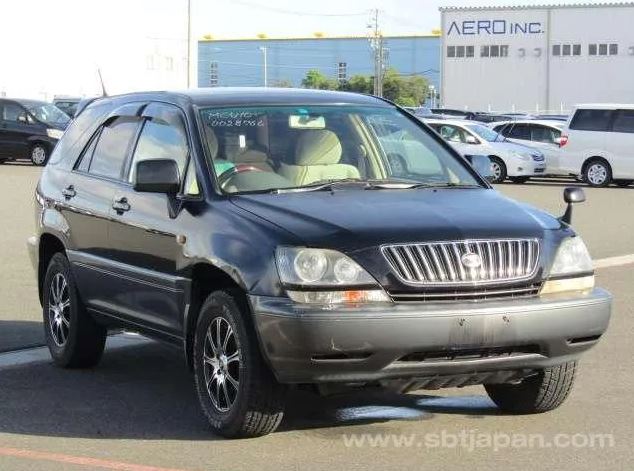 Mercedes, BMW, and Audi are the instant names to come to mind when we hear "luxurious cars." It may be true, but it is not entirely correct. There are several other car models to be listed under the name of providing a deluxe experience to the passengers.
Toyota has greatly contributed to manufacturing and providing comfortable and lavish cars. Toyota Harrier is just the perfect example of this. The car is gifted with a turbo engine that helps it in giving a beasty on-road performance.
Safety is the trademark of Toyota vehicles. Toyota Harrier has 7 airbags, ABS, ACC, LKA, and ESP, to keep the passengers and the drivers safe from deadly accidents and road mishaps. Also, the company offers a 5-year warranty and unlimited mileage.
Specifications
1. Engine – 2.5L Petrol Engine, 4 Cylinder, 16 Valve DOHC
2. Valve Configuration – DOHC
3. Automatic Headlamps
4. Bottle Holder
5. Centre Console Armrest
6. Cruise Control
7. Cup Holders-Front
8. Cup Holders-Rear
9. Electric Folding Rear View Mirror
10. Engine Start/Stop Button
11. Foldable Rear Seat
12. Heater
13. Height Adjustable Driver Seat
14. Keyless Entry
15. Low Fuel Warning Light
16. Multi-function Steering Wheel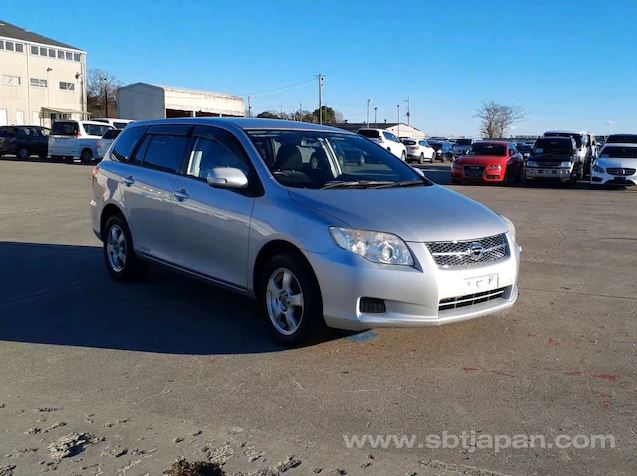 Driving has different meanings for every person. For instance, the adventurous ones find it thrilling. The working ones sometimes enjoy it; sometimes, it's just a formality.
The other factor that affects the person's driving experience is the car model owned by a person. Toyota Corolla Fielder is one of the most popular names when it comes to winning topsy-turvy road races.
The car is a perfect beast with a sporty trim level for all. Talking about the engine, it is powerful enough to help you drive through your adventures smoothly. For families that turn their vacations into memorable vacations, this car has all the qualities from AM/FM/CD audio systems to airbags, fog lamps, and electronic brake force distribution for uncompromised security.
The anti-lock breaking system double assures the car's security, decreasing the car theft chances of your vehicle.
Specifications
1. Maximum power – 79 – 190ps
2. Fuel Consumption – Gas
3. Drive Type – AWD/FF
4. Engine Capacity – 1,496 – 2,184cc
5. Number of Seats – 5
6. Horsepower – 73 bhp
7. Number Of Gears – 4
8. Front brakes – Ventilated discs
9. Rear brakes – Drum
10. Anti-Lock Braking System (ABS)
11. Immobilizer
12. Child Lock
13. Tachometer
14. Keyless Entry
15. Power Steering
16. Central Locking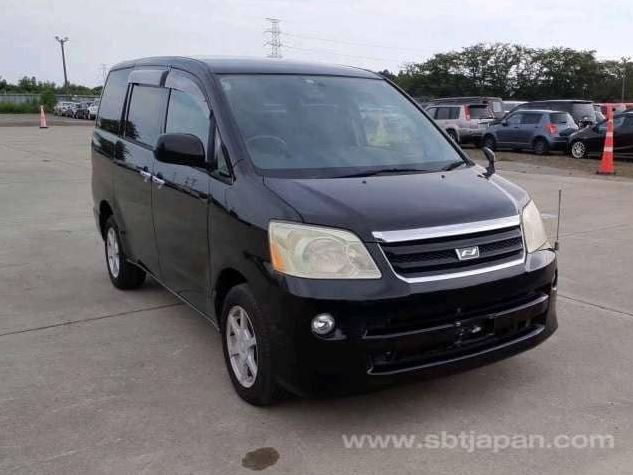 Toyota is not a great name to consider in manufacturing and delivering cars, but it also aces in producing fierce minivans. One of the live examples of a Toyota minivan is the Toyota Noah.
Practically, Noah is one of the most reliable minivans with a transversally aligned engine. The car comes with 5 doors and also has a decent overall look of the vehicle. The engine of this minivan model is a 1.8L I4 unit with 100 kW (134 hp) and 142 Nm of torque.
As far as the minivan's interior is concerned, the car is spacious, with enough free space between each passenger seat. Also, multi-zone automatic climate control is one of the most highlighted features of the vehicle. The vehicle is easily available in the cars for sale in Uganda.
Specifications
1. Length – 4,595 mm
2. Width – 1,695 mm
3. Height – 1,875 mm
4. Track, Front – 1,480 mm
5. Track, Rear – 1,475 mm
6. Wheel Base – 2,825 mm
7. Turning Circle – 11 m
8. Ground Clearance – 160 mm
9. Number Of Seats – 6
10. Number Of Doors – 5
11. Bolt Distance – 114
12. Number Of Bolts – 5
13. Remote Boot/Fuel-Lid
14. Tachometer
15. Third Seat Row
16. CD Player
17. Alloy Wheels
18. AM/FM Radio
19. Keyless Entry
20. Power Door Locks
21. Steering Adjustment
Final Thoughts
The automobile market of Uganda is extensive and filled with the most reasonable options. We have gathered some of the top-selling cars for sale in Uganda for your ease. If you are a car lover, you can easily get these vehicles from the leading manufacturers. But you can also place your order online at SBT Japan's online vehicle portal.
The cars mentioned in the blog are one of the top-selling car brands in Uganda. Each of these models has its pros and cons. The SBT Japan portal has something for everyone, from luxurious to used and new cars. You can get a car that suits your lifestyle, needs, and business and family requirements. Also look Toyota cars for sale in Uganda.