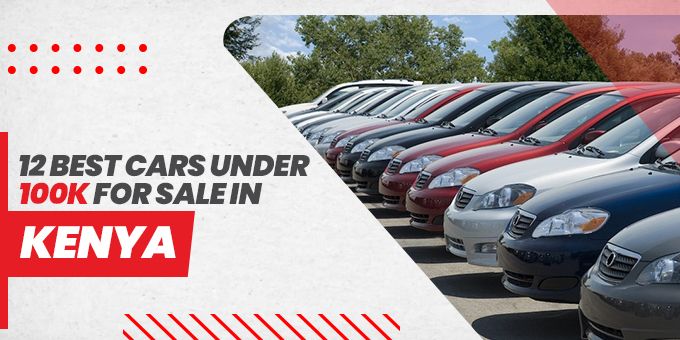 Buying a car has always been one of the most challenging tasks. The best way to find the right car is to spend in-depth research. It's not only about knowing the available automobiles; you must also look closer to the local car market.
In Kenya, car buyers are amazed at the availability and access to various vehicles manufactured by different automakers. Hence, the buyers can look for trendy and affordable vehicles. However, the market consists of affordable and the most expensive vehicles. Therefore, you have to set your budget and filter your search accordingly.
We've seen people from different segments looking for cars for sale in Kenya under 100k. They come across various models and vehicles from various automakers during their search. Among all these, the Toyota cars under 100k for sale in Kenya have gained more attention.
So, we've got you covered if you are also looking for cars under 100k in Kenya. SBT Japan has a range of these vehicles that you can compare and buy. Read on to find out the 12 best cars under 100k for sale in Kenya.
12 Best Cars Under 100k For Sale In Kenya
Previously, a car was identified as a luxury asset. However, today, it has become a necessity for everyone. Therefore, when looking for vehicles, you must consider different factors. Your decision cannot rely on price alone. Instead, it's better to check the maintenance costs, fuel consumption, model, make, year, brand, availability, interior and exterior features, resale value, and other benefits it offers.
In Kenya, finding affordable cars has not been difficult. Good research can help you find the best dealers that offer new and used automobiles that can easily meet your needs. However, you need to act smartly and look for the best available options before you make any choice.
Here is a list of cars under 100k for sale in Kenya:
As we all know that the Japanese automakers are ruling the global automobile market, Chevrolet is one. The brand is known for its high credibility and reliability. The MW Wagon is one of the cars positioned as a compact wagon.
The MW Wagon is listed among the cars under 100k for sale in Kenya. You can get the used vehicle from reliable dealers like SBT Japan. The model comes with an appealing interior consisting of leather seats and visual indicators. Also, the slick-looking exterior easily attracts people.
Toyota Passo X F PKG is another model listed in the cars under 100k for sale in the Kenya category. The 3-cylinder petrol engine car consists of an automatic transmission and a 4-speed gearbox. Also, the pinion with electric motor steering makes it easier to drive. Moreover, it's one of the reliable cars, which makes it a great choice when looking for used cars below 100k.
When looking for cars for sale under 100k in Kenya, you'll come across Daihatsu Move Custom S. It's a 659cc car with a turbo engine and automatic transmission. The model is affordable as you can easily find a used one with good fuel efficiency and lots of features. If you want a comfortable and safe car, don't miss this one.
In 2004, Mitsubishi Motors announced the Colt Plus model. It's a compact wagon long known for its durability and reliability. So if you want cars under 100k in Nairobi, you can easily find a used one. In addition, the model features an enhanced level of utility and ensures excellent fuel economy.
Additionally, you cannot ignore the car's soft body curves and elegant exterior. It's a sports vehicle with a fitted interior scheme that makes it more impressive.
The Honda Life C Comfort Special is another vehicle that belongs to cars under 100k in Kenya list. The Kei car is a petrol vehicle with automatic transmission and 4-seats capacity. We all know that Honda vehicles are highly durable and reliable. Hence, you don't need to think much before buying a Honda Life C, even from the used cars in Kenya under 100k.
Daihatsu Mira Memorial Edition
The Daihatsu Mira Memorial Edition can be found in Kenya's list of cars for sale under 100k. The model gives you a lot of reasons to buy it. Mira is the best when looking for a car for long-distance traveling that comes with safety features and a comfortable interior. Also, the best part is that its maintenance cost is also low.
Suzuki Splash Base is another vehicle that doesn't impress people with its cool exterior and comfortable interior. However, the model was first launched in 2012 and consisted of a petrol engine. So if you're looking for a fuel-efficient vehicle, this is the right choice.
The demand for Splash is high in Nairobi. Hence, you can visit SBT Japan's page for cars under 100k in Nairobi to find this affordable model.
Nissan is another leading automaker with a global presence and successful positioning. Nissan OTTI is also among the used cars in Kenya under 100. Its features and dimensions also meet your need for a small car. Also, its automatic transmission and great performance make it a good choice compared to other small vehicles in this category.
Suzuki Alto E is one of the most successful Suzuki models with a pretty exterior and comfortable interior. Moreover, its aerodynamic design makes it competitive with unique lines and curves. Even the youngsters prefer this car because of its vibrant looks and bold design. Along with this, you can easily find a used one among cars under 100k around you. So, don't miss this one.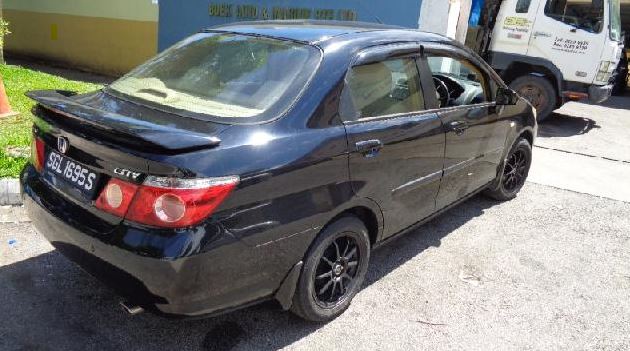 Most of the Honda models have achieved success globally. It is because it's one of the most reliable and known brands that easily convinces people from different segments. The same is the case with the Honda City 2006 model that is now available as a used car falling under 100k cars.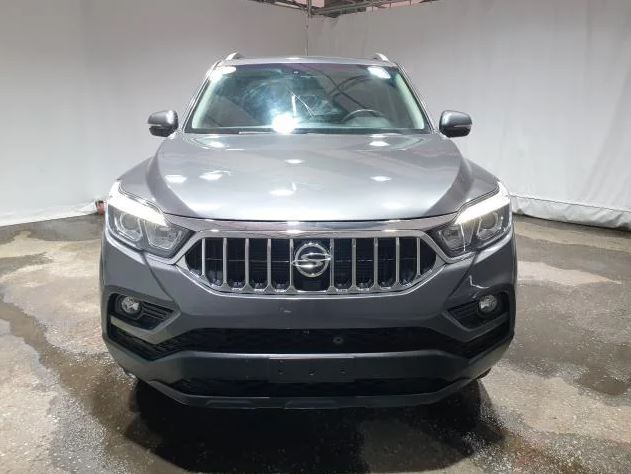 Ssangyong Rexton is a Korean vehicle designed to deliver convenience and style in every aspect. It offers more strength, safety, prestige, space, and value. You can easily trust the maker to provide you with the best features at affordable rates.
Peugeot is a French automaker who has achieved a reputable position globally. Peugeot 607 is easily available when looking for cars under 100k in Kenya. You can check out the interior and exterior features of the model, which comes with advanced systems and a reliable engine.
Also Read: Best Cars under 200k ksh in Kenya
Final Thoughts
The demand for automobiles in Kenya is constantly increasing. Some are looking for the most expensive vehicles to satisfy their needs, while others search for cars for sale under 100k. The list mentioned above consists of some of the best ones in this category.
The Toyota cars under 100k for sale in Kenya are most famous among these as people are convinced with the credibility and reliability of Toyota. So, you can choose any of these listed cars under 100k for sale in Kenya according to your preferences.