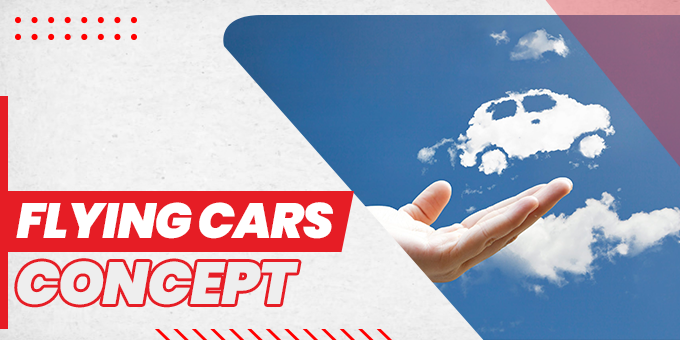 Flying cars are giving rise to a revolutionary and ingenious shift in the market.
What once we thought of as far-fetched or wishful are shaping our world today. Technology has set its roots deep into our worlds today and has been branching out exponentially.
With automobile companies manufacturing cars to enable us to transport from point A to point B to them adopting the latest advancements in technology and implementing them to streamline innovations enriching our day-to-day experiences.
The future of cars on the road are electric vehicles that seamlessly eliminate the hassle associated with gasoline cars. EVs not only offer zero carbon print and lesser ongoing costing but also give owners the added benefit of receiving state-issued incentives. If you are on a hunt for premium cars, then visit our website today. We are the biggest Japanese car exporters providing top-of-the-line cars.
However, the future of mobility of cars in the sky is flying cars.
Vertical takeoff and landing crafts (VOTLs), also known as flying cars, are gaining more traction and becoming more mainstream. As compared to commercial aircraft, these automobiles are rather compact, have fixed wings, rotors, and folding wings. The design allows the vehicle to propel forward and take a flight more smoothly.
According to a study conducted by the University of Michigan on sustainable mobility, flying cars have a lot to offer in terms of speed and environmental safety.
The fast speed of flying cars paves the way for a faster travel time and eliminating getting stuck in traffic. One of the worst things about gasoline cars is they emit toxic emissions hazardous to the air and pair that up with traffic, and you'll get a recipe for disaster.
That is not to say that flying cars do not have any carbon footprint, but it is certainly way lesser than gasoline cars. As a result, automobile companies are looking forward to maximizing the capacity of flying cars to keep fewer cars on the road and leveraging a cleaner environment.
Since flying cars are still new to the market as compared to traditional cars, there are several obstacles that manufacturers have to overcome. However, that does not impede futuristic companies from working on these out-of-the-box innovations.
Flying Cars Concept Ready to Jet
AeroMobil
AeroMobil, a flying car concept derived from the mythical winged horse Pegasus, is predicted to be launched in the market in 2023. Over the last few decades, big shot companies such as BMW, Lockheed Martin, Airbus, and Aston Martin have been working endlessly on AeroMobile.
This flying car features a turbocharged engine, adaptive transmission, and a road to air flight in under 3 minutes. The vehicle can reach a maximum speed of 161 mph and can undergo 10,000 hours of live flights.
GM's Cadillac Versatile
GM Cadillac Vertille debuted in 2021 and featured a single passenger flying car that can reach up to a speed of 86 mph. This automobile is targeted towards urban transportation, enabling people to commute between rooftops seamlessly. The flying car is fully electric and has a 90 kWh battery that can propel four rotors.
Terrafugia
The Terrafugia's flying car is a two-seat aircraft that meets the safety standards of the national highway and TSA by 2022. This flying car features a 100 horsepower fuel-injected engine, Dynon Skyview avionics system, BRS parachute, a safety cage made of carbon fiber, folding wings, and hydraulic four-wheel disc brakes.
PAL-V Liberty
PAL-V Liberty soon hitting the roads of Europe has been under testing by EASA (European Union Aviation Safety Agency) and is considered to be air-worthy. However, this car is aimed at a target audience that has absolutely no experience in flying aircraft.
The Pop. Up Next
The Pop. Up Next, expected to reach the market by 2030, is a net-gen self-flying and self-driving flying car that will be fully electric-powered. The transmission of the vehicle from a car to an aircraft will include the capsule detaching itself from the wheels and connecting with the eight rotors. In addition, the flying car will have an advanced AI navigation system to enhance the driving and flying experience.
Regulatory Concerns to Be Addressed For Flying Cars
Even though automobile companies have spent years working on flying cars, it is about when they will be launched to the market when the key issues will arise. Here we'll discuss some regulatory measures, evaluation, and validation of deploying this technology to the market. Some key issues are discussed below:
Safety Concerns
The most critical aspect of flying cars will be the transition from ground to air and vice versa. Therefore, the necessary safety regulations are to be demanded before these vehicles are launched to the market.
After that, the most impending issue is the resilience of these vehicles in severe weather conditions such as rainfall, snowstorm, cyclones, etc. Live testing of these vehicles in terms of visibility, speed, and resilience in rough weather. To make these cars suitable for a mainstream audience, the manufacturers have to provide full accountability of the car during takeoff and landings.
Pilot Training and Certification
For both manual and electric flying cars, the driver or pilot needs proper certification, indicating that they understand the risks and are capable of maneuvering the vehicle in adverse conditions.
Infrastructure
Flying cars will require a tough infrastructure that can provide a smooth transition of the vehicle from a car to an aircraft and governed policies for takeoffs and landings.
Environmental Safety
The cars must be manufactured in a way to ensure that they are environmentally safe, which includes making less noise, leaving zero carbon footprint and greenhouse gases.
Sustainability
Flying cars should be compliant with the legal standards of maintenance, control, and operation. They should be aware of the audience if they can be utilized as emergency vehicles or not and other situations like this.
Cyber security
Since flying cars will be high- automated, they are more prone to cyber-attacks. In addition, flying cars will be connected to a navigational network and thus will need security measures that can ensure that no data can be leaked over the network and is free from Trojans, DDoS attacks, or malware.
Flying cars, without a doubt, are a revolutionary innovation and have the potential to be advanced into something outstanding. But every step towards innovation has its own risks, and overcoming them is the way to truly move forward.
If you are a car enthusiast looking forward to investing in premium cars, then visit our website today. We are the biggest Japanese car exporters who have made a name for themselves for delivering high-quality cars.
We have been successful in gaining the trust of thousands of customers from all over the world with our large inventory of state-of-the-art cars and excellent customer services. Each car we offer undergoes several steps of inspection so that our customers get the best vehicle.